An infrared bathroom heater can be an excellent option for people looking to save on electricity bills. They are space-efficient, with low energy consumption, and require zero maintenance. Moreover, they are ideal for installation in small spaces like bathrooms.
These devices are a no-brainer investment with easy installation, sleek designs, and even waterproofing. Please scroll through our selection of the best-infrared heater available on Amazon.
---
Are Infrared Heater Good for Bathroom?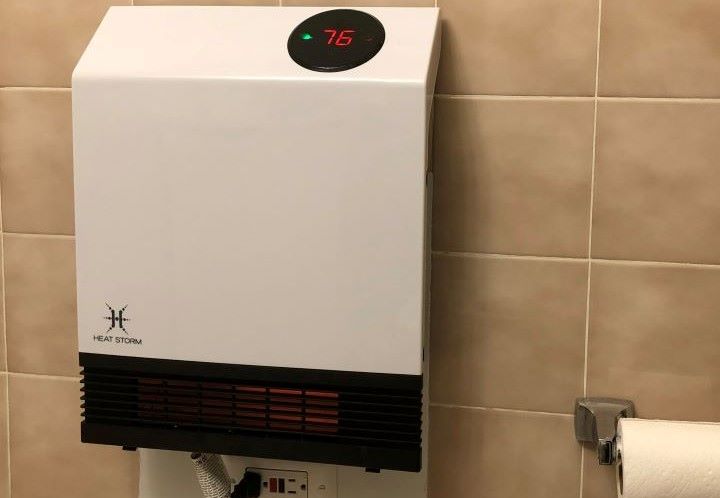 Nothing feels better than walking into a cozy bathroom during the winter, so let's find out if these heaters are a good idea.

Mold Prevention – Infrared panel heaters are the perfect tool for mold prevention in wet rooms like bathrooms. Moreover, an infrared panel heater warms both walls and lingering moisture, preventing mold growth.
Feel Good – Infrared C radiation penetrates the skin, heating it and relaxing muscles. Besides, it can be very comforting to feel warm when taking a shower during wintertime.
Energy Saving – Infrared radiators are energy-efficient to keep warm compared to other electric heaters. Besides, they can control the temperature with advanced thermostats and don't need a lot of electricity.
No Maintenance – An infrared heater requires no maintenance, and thus you won't need to pay for an additional heating plumber's annual costs.
---
Are Infrared Heaters Expensive to Run?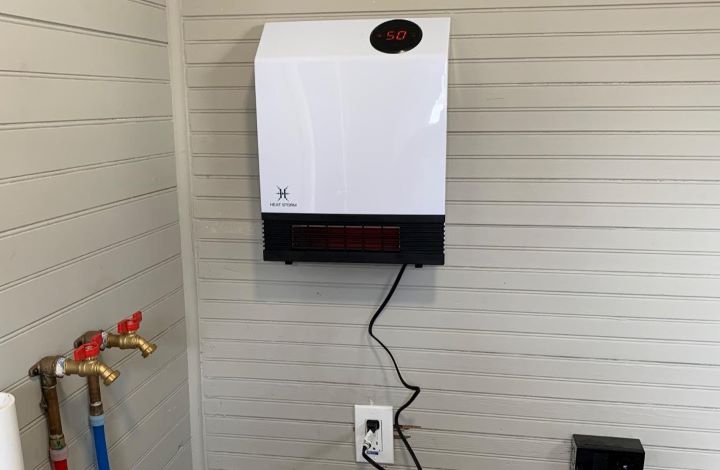 As wonderful as infrared heaters are, in the end, it all rounds up to if they are cost-effective or not.
Infrared heaters are very cost-effective because they keep spaces warm for longer and require less energy. Furthermore, when rooms are heated by infrared, it sinks deep into the room's objects, making you feel warmer for much longer. Plus, they run on low wattage, making them super-efficient and budget-friendly.
---
What are the Types of Infrared Heaters for Bathrooms?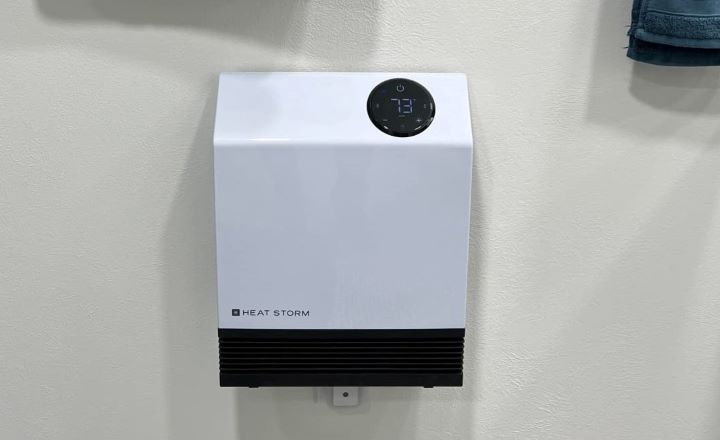 Other than the basic infrared bathroom light and wall mount type of heater, let's find out if there are other kinds.

Infrared Mirror Heater – Infrared mirror heaters are almost impossible to detect as heating units. Hence, these functional and practical appliances make the perfect solution for a small bathroom!
Infrared Towel Rod – Any object with more than one use is a great solution for small spaces such as a bathroom. Thus, a towel rod that can also be used as an infrared heater is a work of art.
Infrared Ceiling Heater – The best option for small bathrooms without wall space is an infrared bathroom ceiling heater. The heater can be installed discreetly on the ceiling, ensuring radiant heat throughout the room.
---
Reviews: Best Infrared Bathroom Heater
Infrared heaters can be a great addition to your bathroom if you live where winter can be severely cold. Here we have compiled a list of infrared bathroom heaters you are guaranteed to like. Also, all purchases made using the links on this site will help us earn a commission, and it won't be charged to your bill.
We hope you love the products we recommend!
So that you know, We may collect a share of sales or other compensation from the links on this page.
---
1
---
2
The Heat Storm Deluxe Mounted Infrared Heater is ideal for your bathroom.
Plus, wall-mounted infrared bathroom heaters are very affordable and reliable.
Moreover, this product is very safe as it uses grills that do not burn the skin if touched by mistake. Also, they turn off immediately if they tip over.
And the wall-mount design allows the infrared heater to be installed without taking up any floor space.
Along with an LED display, the heater allows you to regulate the temperature per your needs.
---
3
DUOLANG Infrared Bathroom Heater is convection that uses infrared rays' power to transfer heat.
Surprisingly, this infrared heater can be painted over. We recommend using a no-odor water-based paint of any color to match or enhance the décor of any room.
In addition, a switch can be added to the panel for easy operation, rather than unplugging it every time it's not in use.
Moreover, this product's use of the latest waterproof technology makes it an ideal heater to be installed in the bathroom.
Also, its automated cut-off feature prevents it from overheating while in use.
---
4
Wexstar Infrared Panel Heater is the best choice for your bathroom. It provides a quiet, efficient source of heat without any moving parts.
Moreover, the infrared heating technology heats objects rather than the air, distributing the heat evenly throughout the room.
This infrared heater can be easily mounted to the wall to create a comfortable zone of warmth in your space.
And it uses less energy than conventional electric space heaters, so you'll save money on your power bill too!
---
5
The 5 Sunday Living Infrared Heater is a 1500W infrared quartz heater with an eco-friendly mode. Hence, it saves energy by automatically adjusting heat and power settings for the most comfortable and economical warmth.
Plus, the lightweight, portable heater is built with efficient quartz heating elements and turbofan, which provides a powerful output of 5,000 BTU.
Besides, this heater has a timer function, so you don't have to remember to turn it on or off.
Moreover, the wall mounting option of this infrared heater makes it very space-efficient.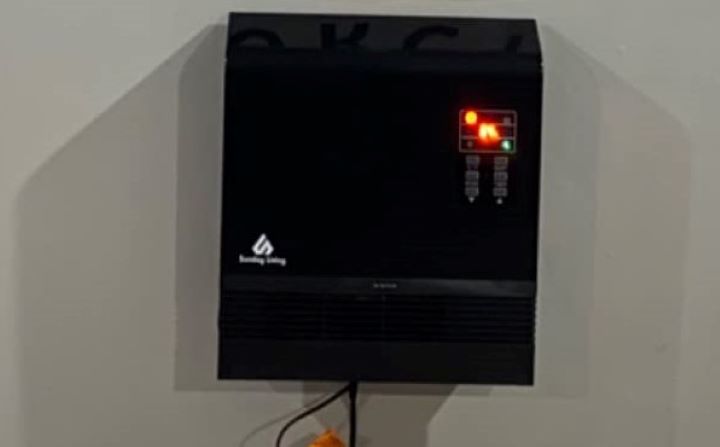 ---
6
This is one of the best options if you are looking for a small infrared heater for a bathroom.
And this infrared bathroom ceiling heater can be installed even in a small bathroom without taking up any space with a compact design.
Moreover, the infrared bathroom light can be used separately from the heater and fan.
Besides, it is advised that this infrared heater must not be installed directly over a bathtub or a shower enclosure.
---
7
The Heat Storm is an ideal infrared bathroom heater.
It is wall-mounted and works using a Wi-Fi signal.
Safe to touch the grill and for bathroom use.
A space-saving wall-mountable design.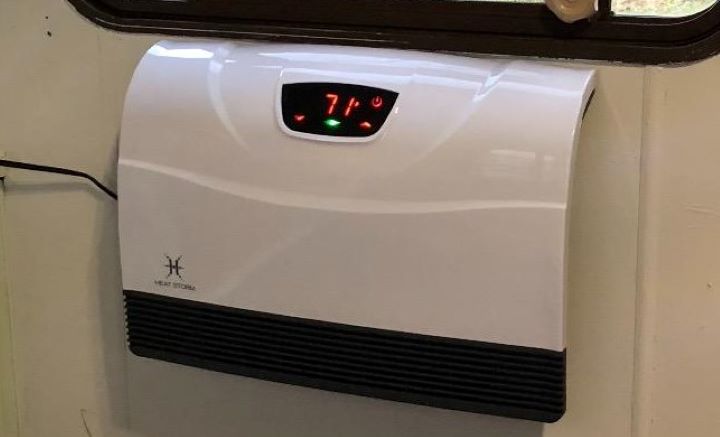 ---
8
Here we have the single Broan NuTone design.
It is a 250-watt heater for your bathroom.
The heater uses infrared technology.
It is also very energy efficient.
---
9
The Lasko CD08200 is a portable infrared bathroom heater.
It has a small portable design and is easy to use.
The bathroom heater heats the bathroom fast.
Safe and easy to use.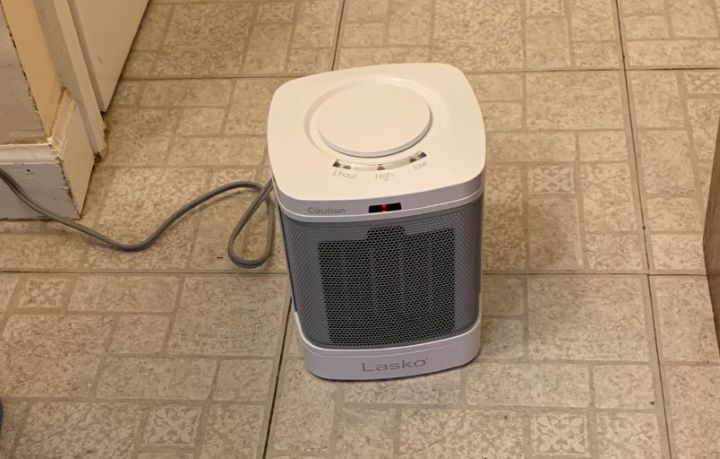 ---
10
Another Broan NuTone is a low-profile fan hearer.
It is ceiling mounted and uses an enclosed infrared element.
The heater is durable and ideal for bathroom use.
Easy to install and mount.
---
Index Table: Top-Rated Infrared Bathroom Heater
---
---