The best shower shoes or sandals can be a lifesaver in protecting your feet against germs and injuries and preventing slips and falls in slippery showers.
Public showers have become a hazardous area in today's life, and taking a shower in one without adequate protection for your feet is not the wisest decision.
With that said, there are many superb options and brands of Shower Shoes and sandals that you can use in and out of the shower.
---
Benefits of Shower Shoes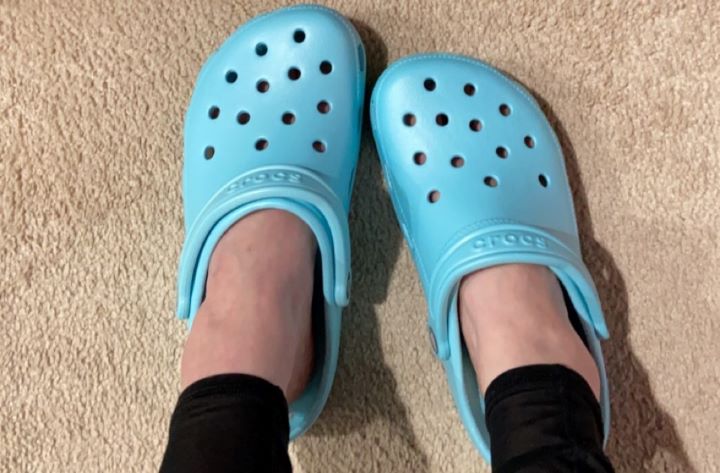 The Shower Shoes, Shower Flip Flops and Sandals hold much more benefits than just protection against germs;
Non-Slip – A good shower shoe can help you maintain your balance and prevent slipping on wet and soapy tiles in your shower.
Germ Protection – One of the main reasons for a shower shoe, particularly in more public bathroom situations, is protection against germs. Germs can cause diseases and illnesses, which you can prevent by using proper shower shoes.
Foot Protection – Other hazards such as sharp glass, broken tiles, hard rocks, and other hazardous objects may be present in public and outdoor showers, in which case a nice shower shoe can protect you.
Requirements – A gym or public pool area may require you to wear shower shoes when showering to protect yourself and others against germs and infections.
Comfort – If you have foot conditions or deformities that are painful when standing bare feet, a comfortable shower shoe can relieve this discomfort and provide cushioning.
Elderly Persons – Older persons and those struggling with mobility may find great comfort in a supportive shower shoe. It can help them balance better inside a shower and provide slip resistance and comfort for standing.
---
Why are the Best Shower Shoes Necessary?
Public Bathrooms – For germ and hazard protection and being part of rules and regulations.
Vacation Communal Bathrooms – Slip resistance and protection against germs and infections .
Beach Showers – Protection against puncture hazards, germs and dirt.
Gym – Maybe part of the regulation as well as for germ protection and slip protection.
---
Features of a Good Shower Shoes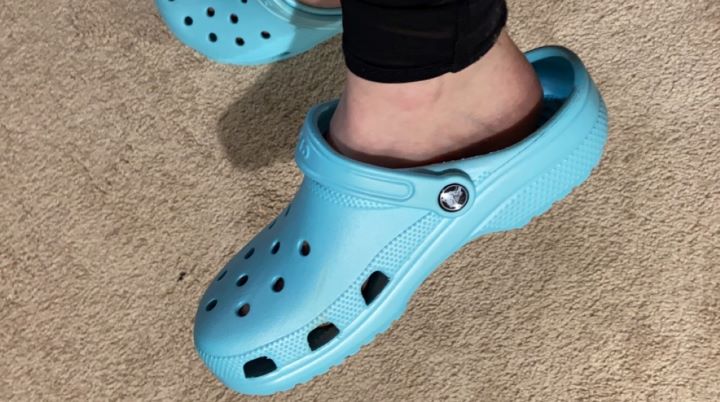 Quality – Durable and long-lasting construction. Always go for a well-known and proven brand rather than a cheaper version that may not last you very long or work properly.
Drainage – Shower shoes should have an adequate draining system to prevent water from pooling on the footbed. Drainage holes on the soles facilitate speedy drying, letting you walk easily after stepping out of the shower.
Ventilation – The holes improve the shoe's ventilation, minimize sweat gathering, and keep the shoe odor-free.
Slip-Resistant – The most important aspect is the anti-slip properties. Look for soles with rough and ridged surfaces for optimal traction on wet and slippery surfaces.
---
How We Test and Score Shower Shoes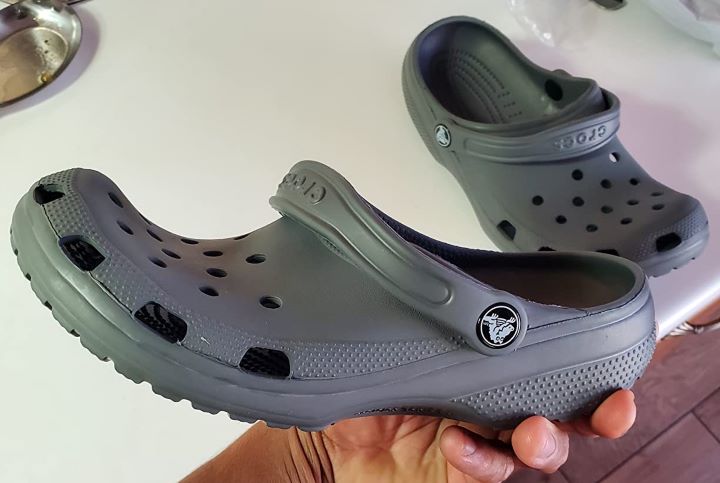 These reviews are based on intense research, analysis, and feedback from our experts and real users from different digital platforms.
We spent 31 hours trying, testing, and scoring these Shower Shoes for different key parameters and then shortlisted the best products in the market, saving you time and effort.
We used the following parameters for our tests and analysis.
Non-Slip – We analyzed how effectively the shower shoes resist the foot from sliding to avoid any accidents.
Foot Protection – We assessed how shower shoes protect one's foot from injury during an activity or movement.
Comfort – We tested the shower shoes' comfort level and pattern to check the overall quality.
Antibacterial – We analyzed how effectively the shower shoes work to fight or resist bacteria.
Design – We analyzed the product's design to check if it is appropriate for users' liking.
---
Frequently Asked Questions (FAQ) on Shower Shoes
---
Reviews: The Best Shower Shoes
I have listed a variety of Shower shoes that are ideal for all occasions. All these shower shoes are selected out of different sorts of similar products.
We hope you love the shower shoes we recommend!
So that you know, We may collect a share of sales or other compensation from the links on this page.

---
1
---
2
Simple and cool-looking bathroom slippers made for men protect them from skidding in showers and around swimming pools.
Highly durable bathroom slippers with anti-slip marks at the bottom.
These slippers are suitable to wear on multiple occasions.
The Funkymonkey men's sandals are available in 7 color variants.
It is made from high-quality EVA rubber material, which is environmentally friendly and does not smell.
| Rating Category | Weight % | Score |
| --- | --- | --- |
| Non-Slip | 30% | 100 |
| Foot Protection | 25% | 95 |
| Comfort | 25% | 95 |
| Antibacterial | 10% | 95 |
| Design | 10% | 90 |
| Total Score | 100% | 96 |
---
3
A favorite among many young people and students is the popular Adilette from the Adidas brand, perfect for wearing in college dorm showers.
Available in many different color options to choose from for men and women.
A durable and high-quality sandal brand with a sporty style.
Ideal for wearing in and out of the shower.
It is made from Cloudfoam and EVA, soft, cushioned, and water repellent.
Open design for good water drainage with a durable synthetic bandage upper.
The rubber outsole is durable and offers excellent slip resistance, even on wet surfaces.
| Rating Category | Weight % | Score |
| --- | --- | --- |
| Non-Slip | 30% | 100 |
| Foot Protection | 25% | 95 |
| Comfort | 25% | 95 |
| Antibacterial | 10% | 90 |
| Design | 10% | 90 |
| Total Score | 100% | 95.5 |
---
4
One of the most sought-after Shower sandals I have seen so far is the Vertigo Unisex Shower sandal. It also has a flip-flop design but a more rugged and sporty style.
It is made from closed-cell EVA with a durable and slip-resistant rubber outsole.
Ideal for water-repelling and quick drying.
A very lightweight flip flop that is easy on and off.
Safe and comfortable to wear and offers underfoot protection.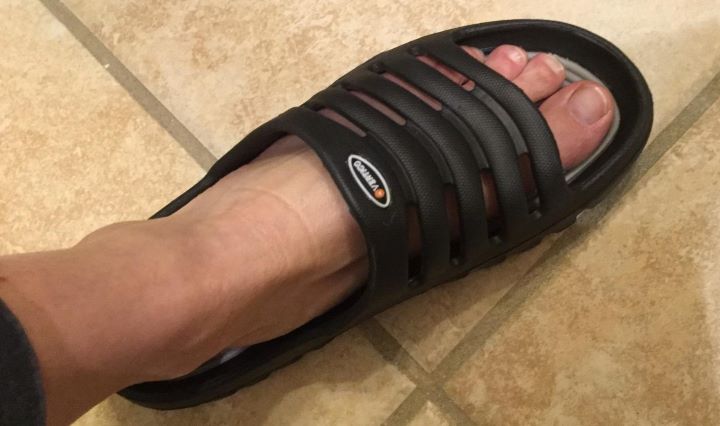 ---
5
The Beemo is something a bit more different and less rugged, and sport would recommend this is a shower shoe with a closed mesh designed for use at home or on a horizon with fewer hazards in the shower area.
Easy pull-on design in a white color available in men's and women's sizes.
The sole is made from thick, durable rubber that offers excellent slip resistance.
There are mesh uppers that are soft and comfortable to drain water and keep your feet free from dirt and soap scum.
It can be used in any shower but preferably indoor showers.
---
6
This non-slip bathroom slipper by WOTTE is an ideal accessory for women that increases comfort due to its lightweight and smart design.
It will dry out quickly after you have taken a bath.
The Dotted design allows water to pass through and reach every part of the feet.
Apart from the bathroom, you can wear it to a swimming pool, wash the car, or water flowers.
Lastly, the WOTTE bath slippers are easy to clean.
---
7
Another superb addition from ShowaFlops for the ladies with some fun and colorful design options.
It is made from a blend of EVA and rubber with a durable and slip-resistant rubber outsole.
A stylish flip-flop is available in many colors and fun print options.
Ideal for all shower situations, whether a pool, public, or gym shower.
A drainage hole design with layers of antimicrobial treated materials and a patterned sole for slip resistance.
Fun and comfortable to wear flip-flop design.
---
8
Vertico is a trusted brand for slippers and shower sandals.
Cool-looking shower flip-flops with an ergonomic design to provide excellent comfort.
A soft insole means that your feet won't feel the strain after wearing them for longer.
It boasts an airy design that prevents moisture from building inside the sandals.
Protects your feet from foot injuries and infections that you can get from public showers and swimming pools.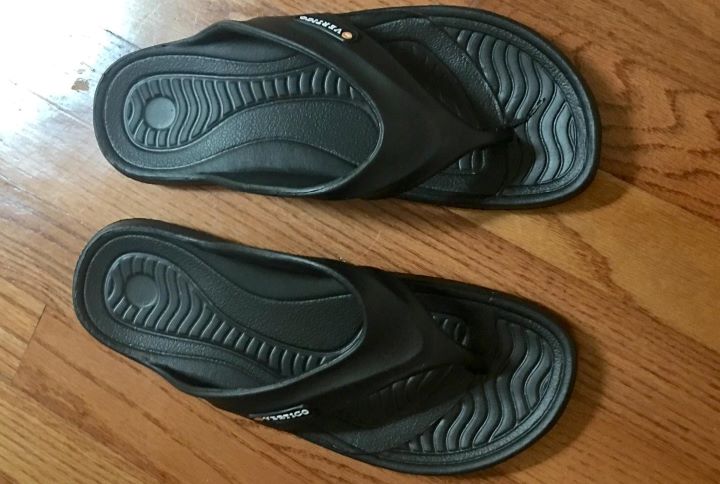 ---
Index Table: Top Rated Shower Shoes
---
---