Are you looking to upgrade your bathroom and have the best sauna experience at home. Consider getting the best steam shower with computerized controls and lots of functions.
We have enlisted some things to consider and products to help you choose a relaxing and functional shower system.
---
Buying Considerations For Steam Shower
Getting a steam shower is a great investment. Before you bring one home, you should go through some considerations to make an informed purchase.

Material – You can choose tempered glass and fiberglass material with nickel accents and stainless steel frames for durability.
Size – Most steam showers can accommodate two people with the seating space. You can choose a sleek design if you are trying to save some space.
Functions – You can choose from a simple steam shower to the ones with an FM radio, MP3 player, and Bluetooth connection. Some even have TV and telephone installed.
Installation – A steam shower system needs to be installed by a professional. Ensure that it can be done correctly in one go to save time
---
Benefits of a Steam Shower
The stimulating experience of a steam shower or room can prove to be good for both body and brain. Here are some ways getting a steam shower can benefit you.

Detoxification – A steam shower combined with aromatherapy can be detoxifying to the body especially if you use Shower Steamers. Because the steam opens your pores, toxins and waste materials can be flushed out while deep washing your skin.
Weight Loss – Sitting in a steam sauna can help you achieve weight loss goals by sweating out. The weight you lose in the steam room is water weight, and you'll need to replace it with drinking water to avoid dehydration.
Good Mood – Relaxing music and powerful jet systems will put you in a good mood no matter how tired you feel. The water and vapor combination releases endorphins in your brain that improve your mental and emotional state.
Pain Relief – A hot steamy shower will be relaxing for your muscles and aid in reducing any pain and fatigue. Steam rooms might offer some relief by increasing blood flow to muscles.
---
Features of a Good Steam Shower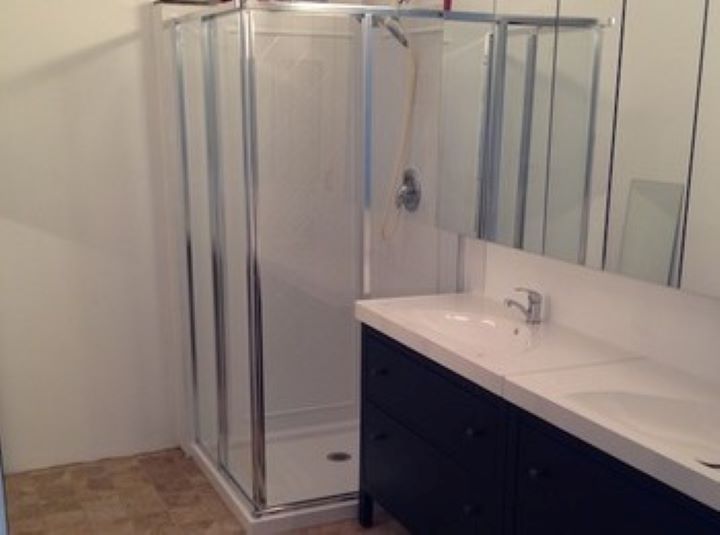 We have enlisted some features that should be present in your steam shower to have the best shower experience.

Space-Saver – A good steam shower design will either be curved or have a corner design to save space during installation.
Aromatic – The steam shower should have aromatherapy options so you can add relaxing scents to the sauna. Simply add two to four drops of your favorite oil to your steam shower's steam head reservoir and breathe in the natural force of their "essence."
Computerized – This will help you control all the functions with convenience and not feel confused. A shower that is enclosed and insulated is always required.
Massaging – See that the shower system has plenty of massaging jets and settings so you can find the perfect rhythm for yourself
---
How We Test and Score Steam Showers
These reviews are based on intense research, analysis, and feedback from our experts and real users from different digital platforms.
We spent 37 hours trying, testing, and scoring these Steam Showers, for different key parameters and then shortlisted the best products in the market, saving you time and effort.
We used the following parameters for our tests and analysis.
Detoxification – We analyzed how good a steam shower was in detoxifying such as cleansing the blood or eliminating toxins internally.
Reduce Pain – We analyzed how effectively the steam shower could lessen or reduce pain.
Space Saving – We checked whether the dimension of the steam shower is just adequate for its function.
Temperature Control – We observed how helpful temperature control was in the steam shower for the users to have freedom in adjusting the temperature.
Design – We analyzed the steam shower's design to check if it is appropriate for users' liking.
---
Frequently Asked Questions (FAQ) About Steam Shower
---
Reviews: Best Steam Shower
We have listed some of the steam shower reviews.
We hope you love the steam showers we recommend!
So that you know, We may collect a share of sales or other compensation from the links on this page.

---
1
---
2
The Corner steam shower has a curved design with a contemporary design to fit elegantly into your bathroom.
It comes with two adjustable handheld shower wands and can accommodate two people at a time.
The 12 acupuncture water body jets will help your muscles and body feel relaxed while detoxing in the steam.
You can also enjoy listening to music and FM radio while in the shower with the built-in feature.
The seating area in the steam shower can be folded when not in use to give you extra space.
It also has an aromatherapy design.
| Rating Category | Weight % | Score |
| --- | --- | --- |
| Detoxification | 35% | 100 |
| Reduce Pain | 20% | 95 |
| Space Saving | 20% | 90 |
| Temperature Control | 15% | 95 |
| Design | 10% | 95 |
| Total Score | 100% | 95.75 |
---
3
The Ariel Steam Shower system has a computerized control feature to control all the functions conveniently.
It features a Rainfall Showerhead and Blue Tinted Glass design.
The whole system has reinforced fiberglass backing and stainless steel frames to make it durable and strong enough.
| Rating Category | Weight % | Score |
| --- | --- | --- |
| Detoxification | 35% | 100 |
| Reduce Pain | 20% | 90 |
| Space Saving | 20% | 90 |
| Temperature Control | 15% | 95 |
| Design | 10% | 95 |
| Total Score | 100% | 94.75 |
---
4
The Mr. Steam is a Steam generator that you can use in your bathroom or shower.
It is operated with an APP and is very safe.
The steam generator has an aroma infusion and CHromalight function.
The steam head will stay cool to the touch.
---
5
The Ariel Bath steam shower has a technologically advanced design.
It has a rainfall-style shower that can connect to the electrical outlets with multiple outlet settings.
The steam generator of the system is robust and will give you a spa-like experience with each use.
It also has a built-in whirlpool bathtub.
Additionally, the shower has a ventilation fan to keep your shower area full of fresh air while you bathe.
---
6
Get this Pacifica steam shower system that can generate up to 3 KW Steam with its powerful engine.
The 6 acupuncture water body jets will help you have a relaxing experience after a long tiring day.
The interiors of the shower have tempered blue glass and nickel interiors that look pleasing.
You can enjoy music and FM radio while your sore muscles relax in the shower.
The shower's sleek and advanced design will add an edge to your bathroom, giving it a focal point.
---
7
It features a sliding, tempered glass door design, one of Steam Bath enclosures' coolest styles.
The Self-cleaning steam generator makes it easy to take care of this steam shower.
The six jet body messages are an additional perk, you can easily operate the computerized control panel, which also has provision for a timer.
Additionally, the aromatherapy steam outlet will let you relax like never before.
---
8
The Mesa WS-303A is a feature-loaded steam shower designed to fit into small spaces.
The tempered blue glass on all sides adds to the style and the modern flare of the bathroom.
It has top-notch features like 6 acupuncture water body jets, FM Radio, adjustable handheld showerhead.
It comes in a square shape with a weight of 450 pounds.
You can pair any wireless device to play through the speakers.
---
9
The Steamist is a 450 digital time and temperature control design with a matching steam head.
This is only a steam machine that you can use in your bath or shower.
It has a control cable and tube of silicone included.
An auto drain valve for daily automatic cleaning and a generator pan for elevated support and leak safety.
---
10
You can opt for the left or right-hand configuration
It has a quick heating technology and comes with a 3KW steam generator with aromatherapy steam outlets.
FM Radio and telephone connection are its most fantastic features.
The height, width, and depth are 86, 35, and 35 inches, respectively.
The glass-look adds a premium look to the square-shaped steam shower.
---
Index Table: Top-Rated Best Steam Shower
---
---