A bathroom is a place where one can unwind and relieve stress under a hot shower. However, if you have a separate area made especially for a wonderful bathing experience, here are some cool walk-in shower ideas.
A beautiful walk-in shower will help you forget all the worries once you step into it. Read along to know the different ideas to change the look of your walk-in shower.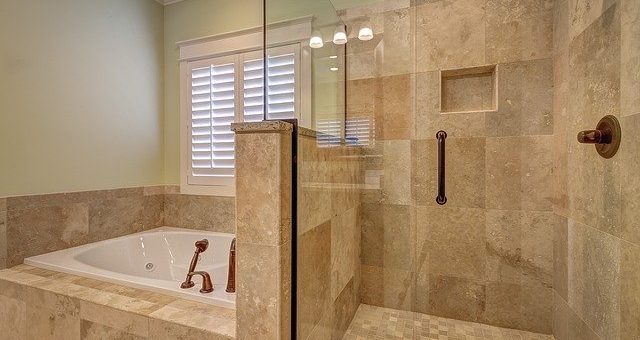 ---
Replace Wall Tiles With Marble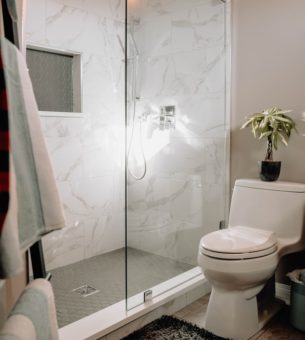 How about keeping the tiles away for a while and introducing marble to your walk-in shower? Marbles will surely be one of the best walk-in shower design ideas, thanks to their lustrous and exquisite outlook.
Marbles are available in a variety of designs and colors.
Try going for a floor to ceiling-size marble slabs for extra elegance, though it might be on the expensive side.
Besides, the clear glass door will excellently complement your marbled walk-in shower.
Since marble can be cleaned easily, you won't have to worry about grime or mold.
Another reason marble is a great walk-in shower remodel the idea is that it will make your space look grand.
---
Try The Rustic Exposed Wall Style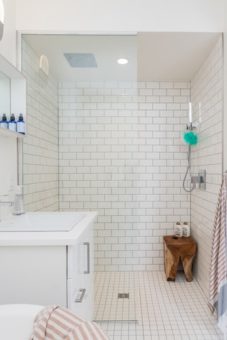 Another unique walk-in shower design idea is removing the concept of wall tiles altogether. You can let the bricks show in this amazing brick wall shower design idea – paint the bricks, and you are ready to go!

A huge brick wall is truly a unique walk-in shower idea.
However, if you dislike this concept, you can put similar-looking tiles around the walls.
This design idea will make your personal shower space look chicer.
Similarly, you can select the same kind of floor tiles that have a cube-like design on them.
---
Add Some Greenery (Natural or Artificial)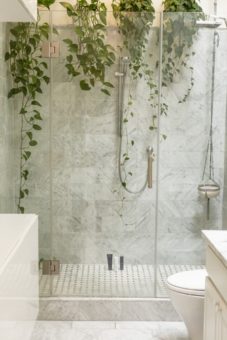 Adding indoor plants to any room makes it lively and gives it a unique look. It goes for baths and walk-in showers as well. Therefore, this idea is for you if you are a nature lover.

Plants add color to indoor spaces. Besides, they also provide clean and fresh air.
Keeping a couple of plants inside your shower will be very therapeutic.
However, if taking care of an indoor plant is not your thing, you can add artificial vines.
You can also install a green shower mat to make your walk-in shower look green.
---
Vogue Inspired Walk In Shower Ideas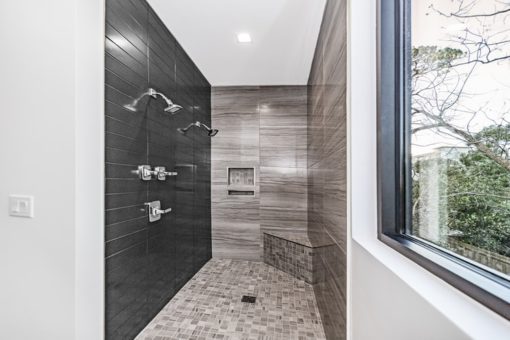 Give your walk-in shower a touch of modernity with this walk-in shower design. It features a dark brown tiled wall along with textured floor walls.

This large walk-in shower is all things exquisite.
It comprises two different-sized shower niches that can accommodate your toiletries with ease.
In addition, there are two showers here; both have different-sized showerheads.
Add a few potted plants to bring more life to your shower.
Also, ensure you clean your walk-in shower from time to time to prevent mold.
---
Add Strategic Lighting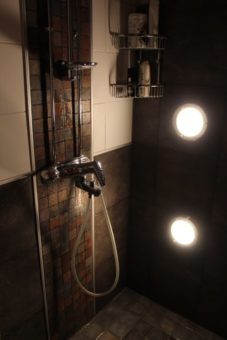 If your walk-in shower is compact and there is no scope for natural light, here is a perfect walk-in shower design idea.

The sides of your walk-in shower wall can easily be used to bring light into the tiny space.
You can add sidelights, lighting up your walk-in shower beautifully.
It will give you the privacy you want without taking much toll when it comes to construction.
Moreover, the light you choose can comprise different shades and colors, adding more drama to your shower.
You can also add a toiletry stand right at the corner, which won't tup ake much space.
---
Frameless Sliding Glass Doors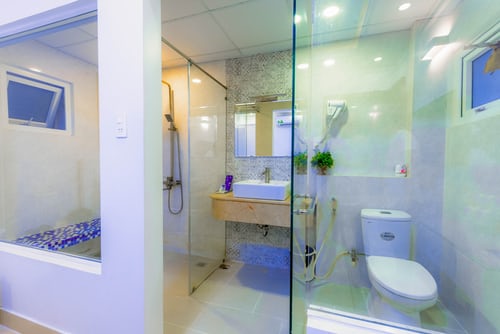 This is one of the top walk-in shower design ideas. It features a beautiful light blue hue, making you feel like you are in a pool, and it is great for all the water babies out there.

This walk-in shower design idea is extremely great for small and compact spaces.
It will make your walk-in shower look spacious since the glass reflects light.
You can add a handheld shower or a large wall-mounted shower.
In addition to that, you can also add shower niches to keep all your essential products together in one place.
Just clean the tiles now and then since the grime and mold can leave them looking very dirty.
---
Go Bold With Colors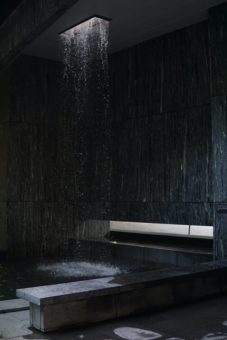 This idea is certainly not for you for those who think walk-in showers are meant to be light-colored. Here it features some dark-colored tiles inside a walk-in shower.

Incorporate bold colored tiles, including black, golden, and mint, in your walk-in shower design.
These trendy colors are super-duper these days and add a beautiful vibe to the bathroom.
However, this walk-in shower design idea is not so good for small and compact spaces.
Add other accessories to the walk-in shower in contrast to the color of the tile.
---
Shower Design Ideas for a Touch of Sophistication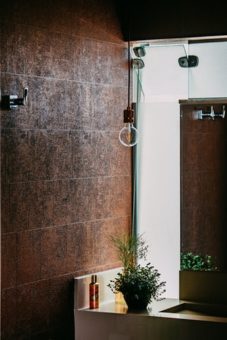 This is one of the best shower remodel ideas to make your space look tidy and sophisticated. Here is how you can give a rustic touch to your walk-in shower.

Ensure the tiles on the walk-in shower walls are darker than the rest of the bathroom.
The rest of your bathroom space can feature a light color that will bring sophistication to your bathing space.
You can add a pop of life to your bathroom with small indoor plants that can be placed near the basin.
---
Minimalist Walk In Shower Ideas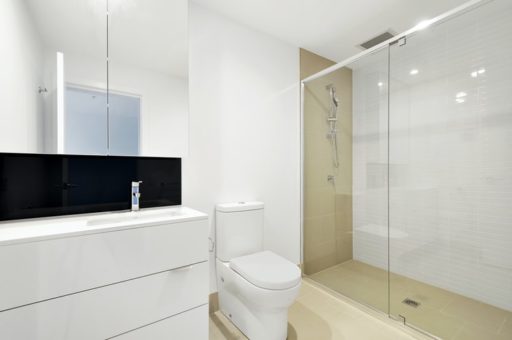 Minimalism is in these days, and here is how you can decorate your bathroom with a minimalist touch.

This walk-in shower design idea features white and yellow tiles, which give it a neat and modern vibe.
The walk-in shower is divided from the rest of the bathroom with a glass wall.
Besides, the rest of the bathroom accessories have a similar tone, which makes it look spacious.
However, it would be best if you made sure to pop a tinge of any dark color into the bathroom and make it look more aesthetic.
---
Replace Glass Doors With Classic Wooden Doors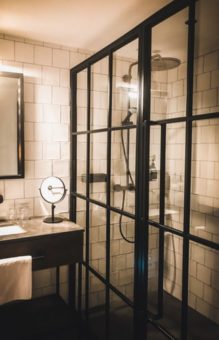 Here's a superb idea to add more drama to your walk-in shower. Separate your bathroom and your walk-in shower with a large door.

This idea will give your bathroom a vintage vibe, like the good old days.
The partition that separates the walk-in shower from the rest of the bathroom shall feature wooden panels.
It gives it a more refined and bold look, which looks great.
The rest of the bathroom's decor must feature the same color as the partitions.
---
---