Waterproofing of mobile devices such as tablets has come quite a long way. You do have the option of a waterproof cover for your mobile device or tablet or of essentially getting a tablet that is already waterproof.
You will likely also find that most tablets are water resistant rather than waterproof, which means they resist water but cannot be fully submerged in water.
In this article, we look at waterproof tablets for the shower that offer enough waterproofing or water resistance so that you can use them regularly in the shower.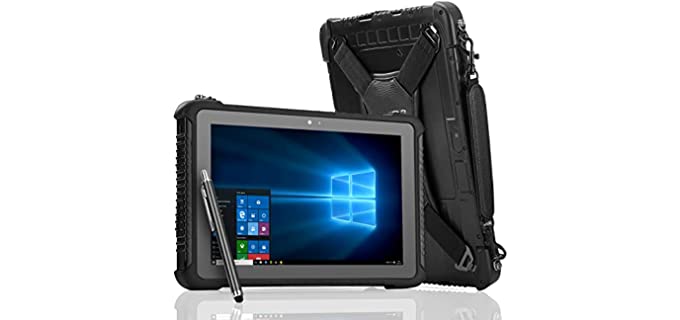 ---
Waterproof and Water-Resistant Tablets for the Shower
Before we get into the best waterproof tablets for the shower, let me first explain how it works.
Tablets, phones, laptops, and most electronic devices will suffer irreparable damage if they accidentally land up soaked in water. There are a few ways of trying to save your phone or tablet, should it have fallen in the toilet, a pool, or the bathtub, such as placing it in rice, or using a hair dryer, among other ideas; for the most part, a wet tablet or phone, will not work after it was submerged in water, or even if liquids were spilled over the device, landing up in the small electronics of the device.
However, you do get phones and tablets, usually your more rugged and outdoor types of phones and tablets that are water resistant; there are essentially very few tablets or phones that are fully waterproof.
Waterproof means that the tablet or mobile device can fully submerge in water for a certain period and depth. Water resistance means that the tablet or phone will resist water but cannot be fully submerged in water for a long time.
Thus, most water-resistant tablets are perfectly fine for use in the shower as they will not be entirely submerged in water.
On the other hand, you get specialized covers that come with handy hooks or hanging loops specially designed to use a non-waterproof tablet or phone in the shower.
---
Uses for Waterproof Tablets
The waterproof tablet is extremely versatile and has so much more uses than just in the shower;

In the Shower – Waterproof and water-resistant tablets are ideal for use in the shower, and they are usually heavy-duty and can resist steam.
On a Boat – A fully waterproof tablet or phone is ideal for a boat if you accidentally drop the phone or tablet in the water.
Rain – the waterproof tablet is a great idea for rain showers or wet climates. Water resistance or waterproofing may be ideal for hiking and camping, where you may get caught up in the rain.
Beach – A waterproof or water-resistant tablet can be used at the beach for the humidity and the more rugged design.
The Pool – I would rather opt for a fully waterproof tablet or phone when you spend quite a lot of time at the pool or pool at the gym in case the device may fall into the pool accidentally.
---
Features of a Good Waterproof Tablet for the Shower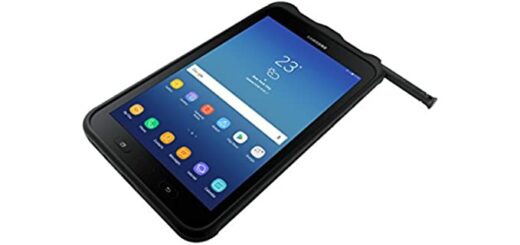 Processor – The Processor of the tablet will affect its tablet's performance, so you need to look for a more powerful processor. The more powerful the processor, the better the tablet will perform. Your Windows-based tablets usually have an Intel quad-core processor, which is very good; however, your android-based tablets may have a mobile processor that will be quad-core, or octa-core, of which the octa-core is the better choice.
RAM and Storage – A tablet with low RAM will have a hard time loading multiple apps at once and much slower, so always opt for a tablet with RAM of around 4GB. Storage is the capacity of your tablet to store and hold apps, photos, pictures, videos, and music. Most tablets have slots for a memory card so that you can extend storage, but I recommend a tablet with no less than 16GB of storage space.
Operating System – I would consider a good tablet with Android OS or windows operating system. Options may be limited in terms of waterproof tablets.
Display – Most tablets are between 7 and 10 inches in screen size; however, you get mini versions designed specifically for the shower. You will need to consider the resolution and display of the tablet. Good Full HD display at a resolution of 1920X1080 is ideal, and HD 1280×800 is good but not as good as full HD
Waterproof Rating – Most tablets will be water resistant, and they do come with different water resistance ratings. IP67 and IP68 tablets are generally fully waterproof and can be submerged one meter deep into the water for around 30 minutes, while the IP68 can go longer. Ratings below that can resist water but cannot be fully submerged.
Battery Life – Look for a waterproof tablet that offers you good battery life for regular use and will charge fast. Larger batteries, such as 7000-10000 mAh, can deliver full-day backup.
---
Reviews: The Best Waterproof Tablets for the Shower
These are some of our top choices in waterproof and water-resistant tablets that you can use while showering;
---
1
The Vanquisher is an industrial-grade, heavy-duty design tablet that is water-resistant and drop-resistant for use in the shower.
It has a 7800mAH battery and GPS function.
The tablet has a Windows Pro 10 operator and a 4G LTE design.
It is suitable for rugged use and uses in the shower.
---
2
The Samsung Galaxy Active is ideally suitable for use in the shower.
The tablet is a more rugged and durable design with a water-resistant touch screen and drop-resistant cover.
It is a Wi=Fit operated tablet that has 16 GB storage,
It is durable with and 8 Inch screen.
---
3
The Swimbuds Delphin is a fully waterproof tablet for use in the shower.
It is versatile and can be used around the pool or even for streaming underwater.
It has an 8GB storage capability and audible Spotify for playing music.
The tablet comes with headphones for listening to music.
---
4
Here we have the Unlocked version of the Samsung galaxy waterproof tablet.
It is a more rugged design tablet for outdoor use with excellent water resistance.
You can easily use it in the shower, and it also has a Knox defense system for security.
The tablet has a large 64GB storage capacity and LTE connectivity.
---
5
From Oukitel, we have a 10-inch large rugged Android tablet that is water resistant for the shower.
The tablet is rugged and durable, as well as fully waterproof.
It has 8GB Ram and 128GB storage which is quite a lot.
There is also a 16MP by 16MO camera.
---
6
The Munbyn waterproof tablet is perfect for use in the shower.
The tablet is rugged and durable.
It has a larger 10.1-inch screen for display.
The tablet has 4GB RAM and 64GB storage,
It is water-resistant and perfect for use in the shower.
---
Index Table: Top Rated Waterproof Tablets for the Shower
---
---