Are you too fed of the foul body odor that engulfs you by the end of the day? If so, it's time to use the best-smelling body wash. These shower gels will provide a good fragrance and keep you energized. Moreover, the new scented body washes are manufactured to suit all skin types.
So, here we will suggest some best-smelling body wash to help you select your ideal bathing partner. We will also tell you what points to consider to make it a good buy.
---
Common Ingredients of Best Smelling Body Wash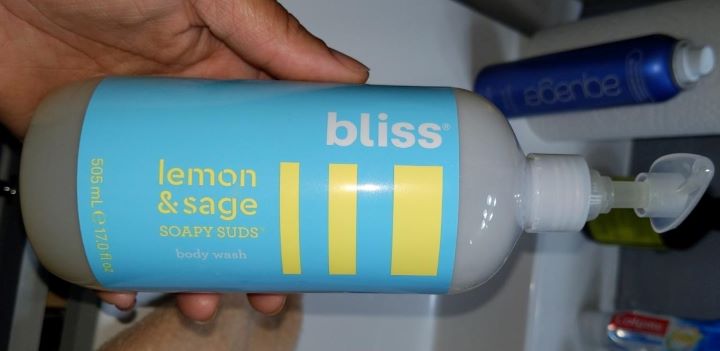 Now that we know what a perfect body wash is – let's know its ingredients.

Coconut Water – Coconut water is a great cleanser and exfoliator for all skin types, including sensitive ones. Besides, it has anti-aging properties and removes extra dirt from the body and face.
Plant-Extracts – There is no better way to nourish the skin other than using natural extracts. Like aloe vera, these extracts heal irritated skin affected by sunburn, infection, or itchiness.
Vitamins – Vitamin E and Provitamin B5 fight off the skin's radicals and help reduce wrinkles on the face and body. Also, they have basic anti-oxidant properties.
Fat Restoring Omega – A person with dry skin must buy the body wash containing Omega, a fat-restoring agent. It replaces excess oils with essential oils from the body's surface.
---
Features of Best Smelling Body Wash
The body wash must smell good and have healing and other properties. Here is a list of some factors you must consider while choosing the perfect body wash.

Paraben Free – If your body wash is not free of parabens, your skin will likely react and get irritated. Therefore, check the label to verify whether or not the product is free of harmful ingredients.
Cruelty-Free – It would give you a little satisfaction when you find that your body wash has been manufactured, considering the well-being of animals. So, buy the one that says no animals have been harmed while making the product.
Soothing to Skin – Check whether the ingredients it contains are good for your skin. If not, you will be wasting the money you spend on it.
Scent Preference – There is a variety of scents available in the market. So, if you wish to smell like chocolates, you can go with the cocoa one, or perhaps vanilla! There are mild fragrances like citrus and coconut.
Cleansing and Exfoliating – Mild body washes easily form a good amount of lather and rinses. Also, it cleanses and exfoliates thoroughly without leaving a residue.
Maintain Skin Balance – A good body wash is the one that keeps the body hydrated and still maintains the skin's oil balance. It doesn't take away excess oil or leave any.
---
The Right Way to Use a Body Wash
Here's the best way to use a body wash to stay moisturized and scented all day.
---
Reviews: Best Smelling Body Wash
So, if you plan to change how you refresh yourself after bathing, switching to the best-smelling body wash is a perfect way out. Therefore. Here are some suggestions about the products rated best for you. Also, note that we may earn some profit with every product you buy using the links on this website.
We hope you love the products we recommend!
So that you know, We may collect a share of sales or other compensation from the links on this page.
---
1
---
2
This great body wash is an extra-strength exfoliating and cleansing product made of natural tea tree and eucalyptus oil.
It is suitable for all skin types of both men and women.
Besides, it helps in soothing irritated skin and washes away all the impurities and dirt on the body.
Also, it washes away all the impurities from the foot and skin surface that cause foul body odor.
It doesn't contain parabens, sulfates, or alcohol and is cruelty-free.
---
3
After the shower, Jason's moisturizing herbs body wash gives a soft and hydrating body.
The soothing fragrance of cloves keeps the person hydrated and makes him smell good throughout the day.
Moreover, it fights the foul body odor and bacteria in the body.
Apart from cloves, it also contains nurturing sage extracts.
Lastly, it is infused with ingredients like Vitamin E and Pro-Vitamin B5 to keep the skin nourished.
---
4
Restore and hydrate your fabulous skin with the super-soft volcanic ash-infused detoxifying scrub and body wash.
Furthermore, this has been considered the best-smelling body wash blended with bergamot oil & white ginger extract.
It contains aloe vera and pure coconut water that moisturizes the body and gives a healthy-looking glow with every use.
Moreover, it is apt for all skin types, including combination, dry, oily, acne, etc.
Not to mention, the product is made with hand-picked ingredients and is paraben and silicone-free.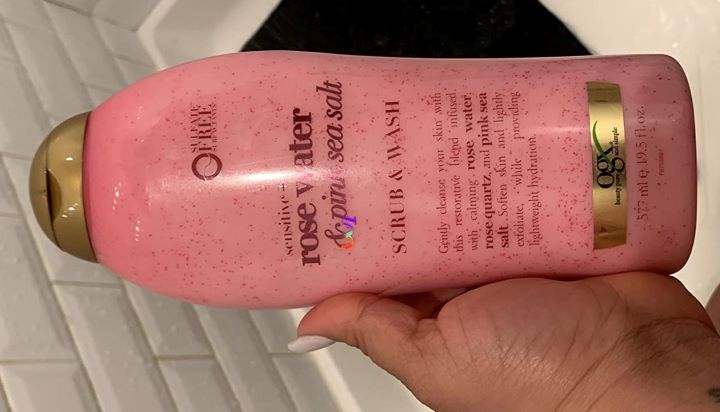 ---
5
The aloe vera leaf extract and glycerin help in retaining and enhancing hydration.
This lemon and sage-smelling shower gel form a silky lather, making skin soft and smooth.
Moreover, bathing with this soothing body wash will keep you refreshed and energized for the whole day.
So, use this product for yourself and your kids as it is PETA-certified and cruelty-free.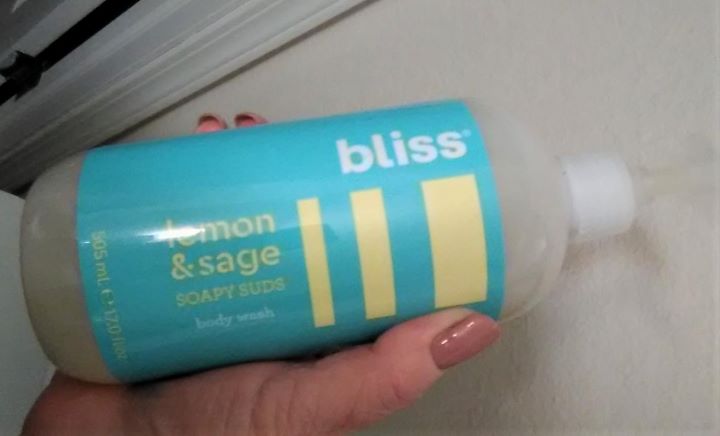 ---
6
If you wish to smell coconut and vanilla every time, nothing is better than this Puracy Coconut and Vanilla Body wash.
The gel forms a creamy foam that hydrates and moisturizes all types of human skin.
Moreover, it contains sea salts for exfoliation and purification of the skin while maintaining the oil balance.
Also, it doesn't constitute any harmful chemicals and has been made for daily use by men and women.
It is plant-derived and tested as biodegradable, hypoallergenic, vegan, and gluten-free.
---
7
The OGX Pink Sea slat body wash has a lovely smell.
It is an exfoliating body wash with sea salt.
There is a lovely rosewater aroma.
The body wash lathers well and moisturizes.
---
8
The Dove Pure Coconut body wash has a delicious smell.
It is moisturizing and gentle on the skin.
Dove body wash is ideal for all skin types.
The packaging is also straightforward to use.
---
9
The Shea Body wash from bath and body works is ideal for dry skin.
It is moisturizing and lathers well.
The body wash has a great scent and has vitamin E.
Ideal for all skin types.
---
10
Olay Ultra also has a great scent.
It is a moisturizing body wash that contains shea butter.
The body wash has a lovely scent and lightweight formula.
The container is easy to use in the shower.
---
Index Table: Top-Rated Best Smelling Body Wash
---
---