Using shower Oil as a substitute for a shower gel or shower cream is more nourishing and ideal for dry skin.
There are many good brands of shower oil for dry skin that you can choose from, both natural and synthetic, all of which will provide effective results and will be much less harsh on bare skin.
---
---
Best Shower Oil for Dry Skin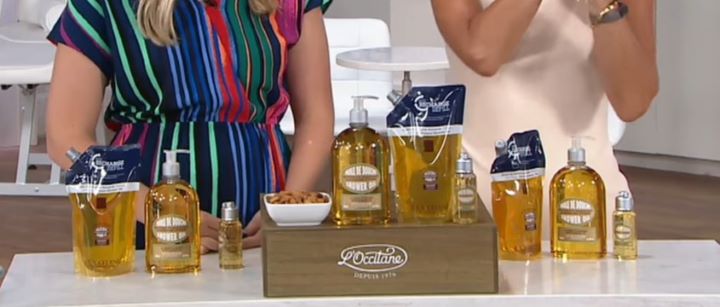 So as we have all read and heard, sulfates are the enemy of skin and hair care products, although this is highly debatable. There are many products with safe amounts of sulfates. I would agree that Suplpahets are a plausible culprit in causing dry skin. Sulfates and many other Sulfates are used to give your soap, shampoo, or shower gel the foamy cleansing texture that removes oils and dirt; this is necessary for effective cleaning but can also be drying to your skin and can cause irritation.
Many other factors, such as colorants and perfumes or alcohols in your skin products, may also cause dryness and sensitivity.
All in all, I would recommend a Shower Oil and Moisturizing Body Wash for Dry Skin rather than a shower Gel, soap, or cream for dehydrated skin, though, to be clear, you should not use it on oily or acne-prone skin.
When it comes to Shower oils, you can opt for the natural route or synthetic products, both of which have advantages and disadvantages. Natural Shower oils may use coconut sulfates, caustic potash, or a castile soap base for the cleansing action, and oils such as natural castor oil, olive, almond, sunflower, avocado, jojoba, and many other essential oils types for fragrance.
A synthetic based Shower oil can consist of MIPA, a less harmful and lower surfactant count form of Laureth Sulfate for cleansing, or a coconut-based chemical form of cleansing, and include natural or synthetic oils, such as castor oil, petroleum oils, minerals oils, and other synthetically enhanced oils.
---
Buying Considerations for the Best Shower Oil for Dry Skin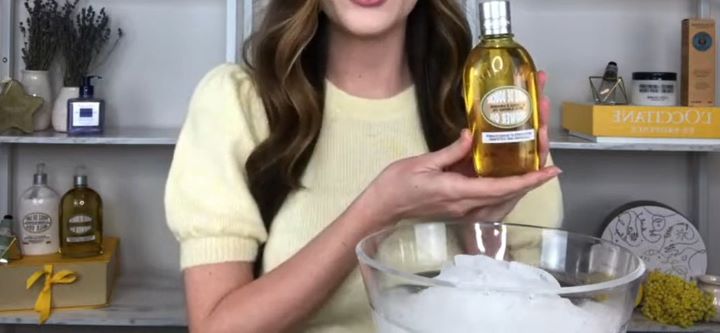 Shower oils are much more beneficial to dry skin and offer less harmful surfactant properties and nourishing oil formulas. Here are a few ingredients to consider when choosing your shower oil, whether natural or synthetic based;

Comogenic Natural – Comogenic Natural oils are weighty oils that create a protective layer on your skin. These are recommended for very dry and Eczema prone or Atopic skin types that cannot create their fat layer and moisture barriers. Cosmogenic oils tend to clog your pores, so I would not recommend them for problematic and oilier skin types.
Sources – Your general Comgneic oils are Coconut, Avocado, Wheatgerm, and butter, such as Shea Butter and cocoa butter. Synthetic oils such as Petrolatum and mineral oils are also comedogenic oils that are not natural.
Non-Comogenic Natural – Natural Non-Comogenic oils that are easily absorbed into the skin that do not create a protective barrier may include Jojoba, Olive, Sunflower, Almond, and Grapeseed oils. However, some of these oils may not be nourishing enough for dry skin.
MIPA – MIPA is a surfactant with 50% oil components and 50% surfactants that is much more gentle on the skin and used in most synthetic oil-based cleansers and shower gels.
Synthetic Oils – Synthetic oils mostly used in Shower oils are petroleum-based oils, mineral oils or synthetic Glycerine, and Castor Oil, of which glycerine is Non-Comedogenic. These oils moisturize and create a protective barrier on dry skin. Some Synthetic oil-based shower gels also contain many natural oils and extracts.
---
Features of a Good Shower Oil for Dry Skin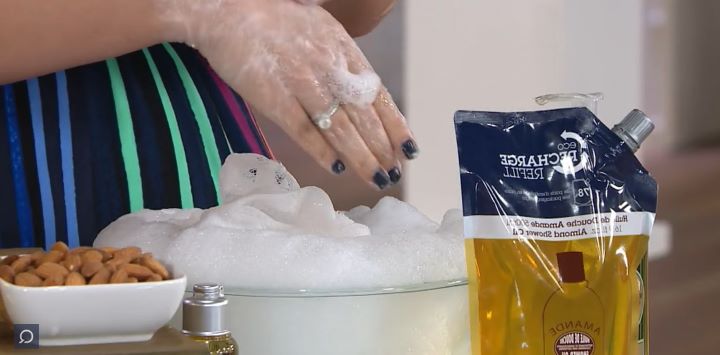 Sulfate Free – MIPA or Laureth 4 as a surfactant. SLS, Sodium Laureth, or Sodium Lauryl Sulfate Free. Paraben-Free.
Contains Oils and Moisturizers – It contains natural oils such as Jojoba, Olive, Wheatgerm, Coconut, Almond, Hemp, or Sunflower. The gel also has butter such as Cocoa Butter or Shea butter. Additionally, the formulation has minerals, oils, glycerine, castor oil, and petroleum oils.
Fragrances – Natural Fragrances from essential oils such as lavender, orange, geranium, and lemonGrass. Cleanses and smoothes the skin and leaves a natural and subtle scent.
Packaging – It comes in an easy-to-use pump or pouring a bottle for use in the shower.
---
How We Test and Score Shower Oil for Dry Skin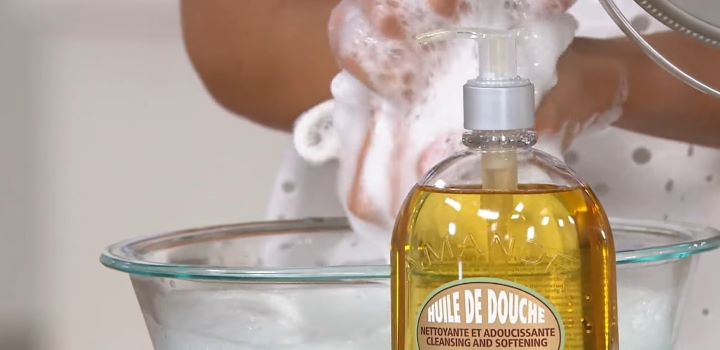 These reviews are based on intense research, analysis, and feedback from our experts and real users from different digital platforms.
We spent 37 hours trying, testing, and scoring these Shower Oil for Dry Skin, for different key parameters and then shortlisted the best products in the market, saving you time and effort.
We used the following parameters for our tests and analysis.
Moisturized Skin – We took note of how it reduced the chance of developing extreme skin dryness or oiliness.
Skin Hydration – We checked how effectively the shower oil helped the skin look fresh and healthy.
Anti-Aging – We researched how effectively the shower oil protects the skin against skin damage and even reverses some signs of aging.
Paraben-Free – We checked the shower oil to see if it's contained harmful chemicals that aren't part of the product formula.
Sulfate-Free – We checked the product to see if it helps retain the skin's natural moisture so that it does not lose its natural shine and softness.
---
Frequently Asked Questions (FAQ) About Shower Oil for Dry Skin
---
Reviews: The Best Shower Oil for Dry Skin
Here are some products to help you pick one.
We hope you love the shower oils we recommend!
So that you know, We may collect a share of sales or other compensation from the links on this page.

---
1
---
2
The body oil contains powerful nourishing actives that deeply nourish and stimulate the body and mind.
Made with Sea Buckthorn, Sea Fennel, and Juniper, the perfect ingredients to help you feel rejuvenated.
The fragrance of key elements juniper and lemon refreshes and uplifts your soul.
Combined with a massage, the body-balancing oil fights the toxins caused by stress and poor diet.
You can apply it every day after your shower.
| Rating Category | Weight % | Score |
| --- | --- | --- |
| Moisturized Skin | 30% | 100 |
| Skin Hydration | 20% | 100 |
| Anti-Aging | 20% | 95 |
| Paraben-Free | 15% | 95 |
| Sulfate-Free | 15% | 90 |
| Total Score | 100% | 96.75 |
---
3
It is a high-end luxury Natural Shower oil for gentle and exciting skincare.
Contains natural Argan Oil and essential Lavender oil.
Soothing, moisturizing, and refreshing with a natural scent.
Decadent rejuvenation and a luxury feeling.
It comes in an easy-to-use pump bottle.
| Rating Category | Weight % | Score |
| --- | --- | --- |
| Moisturized Skin | 30% | 100 |
| Skin Hydration | 20% | 95 |
| Anti-Aging | 20% | 95 |
| Paraben-Free | 15% | 95 |
| Sulfate-Free | 15% | 90 |
| Total Score | 100% | 95.75 |
---
4
The multi-purpose dry oil nourishes, repairs, and softens the face, body, and hair with precious botanical oils.
Boasts anti-oxidants that actively reduce the appearance of stretch marks.
It's silicon-free and enhanced with highly nourishing Tsubaki oil.
98.7% of the product's ingredients are of natural origin, offering a truly genuine experience.
Give your skin a soft and silky finish and your hair an amazing shine with a single step.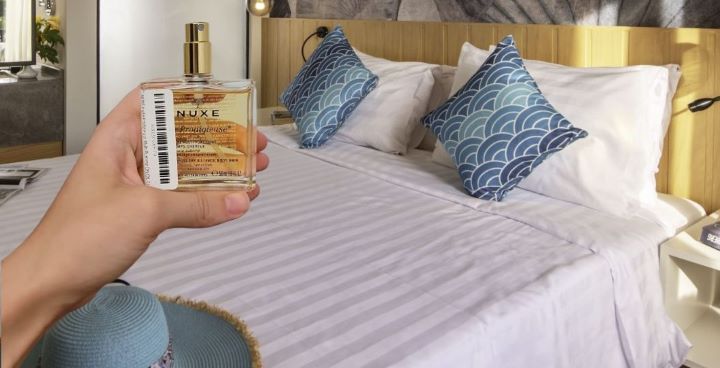 ---
5
The almond supple skin oil is a light and fine body oil that provides good results in skin slackening.
It's rich in almond oil from Provence, which nourishes your skin and leaves a subtle scent of almond and vanilla.
The oil helps smoothen and beautify normal to dry skin.
Apply it to the whole body with upward circular motions massaging it into the body.
With regular use, the oil will effectively smooth and beautify your skin.
---
6
This shower oil wash is perfect for people with eczema and psoriasis with its gentle cleansing effect.
Moreover, it has a 24 hours hydration claim to keep your skin moisturized.
The product also claims to be paraben-free. So, you can use it without worrying about toxins.
It is hypoallergenic and non-comedogenic so that your skin is non-irritating and doesn't clog.
Regular use of shower oil will improve your skin elasticity.
Additionally, it gives a skin barrier therapy with the vitamin PP present in the formulation.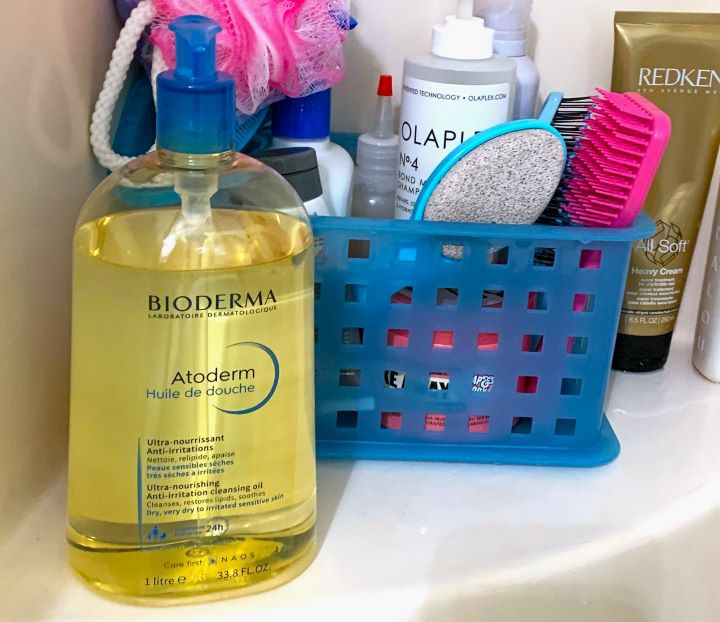 ---
7
One of the top-rated high-end and most luxurious shower body oils that you will find is the jo Malone range, which comes in a variety of natural scents and infusions. I have chosen the London Blackberry, ideal for both men and women.
A softening luxury shower oil.
It has Sunflower seed oils, jojoba oil, and blackberry scented infusions from blackberry juice.
Vibrant and verdant with a luxurious fresh scent.
Leave your body soft and smooth with a caressing scent.
---
8
The shower cream has an infusion of coconut oil in it for dry and ashy skin restoration.
It has a sulfate-free formula with vanilla bean extract to give you a relaxing bath time.
You can achieve soft, hydrated skin with this naturally blended cream wash.
The wash won't strip your skin of natural oils for maximum hydration on your skin.
Eliminate the dry and itchy conditions in your skin after each consecutive use.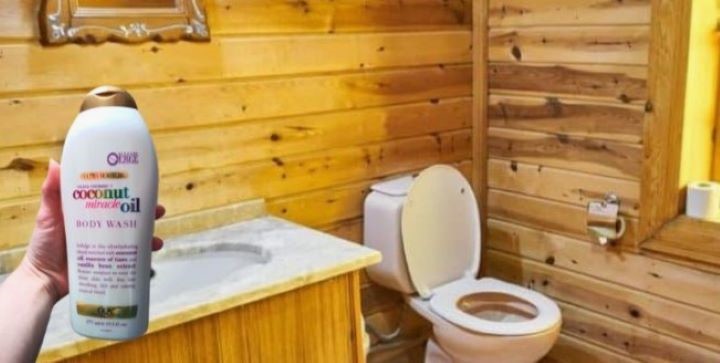 ---
Index Table: Top Rated Shower Oils for Dry Skin
---
---