Shopping for skincare as an adult can be quite difficult; however, it can be a much more difficult task for teenagers with hormonal changes and many skin issues.
I highly recommend that teenagers follow a good facial care regime from a young age, which will slow down aging and keep their skin healthy, preventing early damage.
A good skincare regime may also take care of all the frustrating skin conditions and issues that follow your teenage years.
One of the most important parts of your skincare routine as a teenager is the face Moisturizer for teenagers.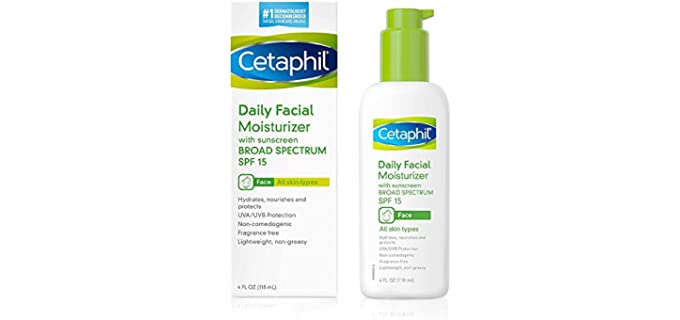 ---
Skin Care for Teenagers
As mentioned, shopping for good skincare products at any age can seem complicated with the vast variety of products available and all their claims and promises. Skincare products can also be expensive, especially those with better active ingredients rather than just filler ones.
As a teenager, you may have seen some TikTok, Facebook, or YouTube videos on all the serums, cleansers, and products accompanying them.
There are some multi-step skincare and very minimalist routines, and as a teenager, the minimalist routines should be sufficient for now.
The products you will use, especially teenage moisturizers, will depend largely on your skin type. Not all teenagers have oily and acne-prone skin; some may have more dry and sensitive skin.
As you have noticed, much of the skincare ranges marketed at teenagers are usually aimed at oily and acne-prone skin, containing more harsh elements.
However, these products will do more harm than good for teenagers with sensitive or dry skin types. Thus we have tried to include moisturizers suitable for every skin type and condition.
---
Skincare Routine for Teenagers
I have included a basic skincare routine that is ideal for teenagers that you can use with any product; it is a basic routine that is easy to use and will help to keep your skin healthy;

Cleanse – Firstly, I suggest a double cleanse in the evening, and a single cleanse in the morning. The product should contain ingredients suitable for your skin type and remove impurities. Cleansers with Green tea Extract, tea Tree oil, and salicylic acid are good for oily and acne-prone skin. You usually get cream or gel cleansers. Cream cleaners are ideal for sensitive and dry skin, while gel cleansers are suitable for oily and combination skin types.
Tone – Some Cleaners contain toning ingredients, meaning you can cleanse your face and leave the cleanser on for a minute or so. Using cold water on your face to rinse also tightens your pores. A toner removes excess dirt left over, closes your pores, and tightens them. A good toner will contain Witchazel and rosewater, which are usually suitable for all skin types.
Night Cream – Use a richer, more hydrating, moisturizing night cream. Using your serums or night creams with active ingredients is also ideal, rather than opting for these in the morning. Your night cream will feed and repair your skin while you sleep, create a safe and protective barrier, and address skin complications.
Day Cream – Your day cream should be more hydrating and water-based than greasy for daily wear. It should provide light hydration.
SUNSCREEN – You should not leave your home without a lightweight, non-comedogenic sunscreen. Most day creams do contain good sunscreen. However, if you participate in sports or are outdoors for long periods, I recommend good sunscreen.
---
Features of a Good Face Moisturizer for Teenagers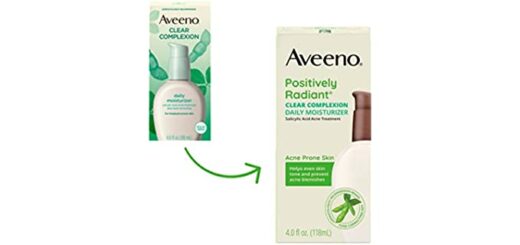 Day or Night – Your Night cream will contain more active ingredients and be richer, while most day creams are lightweight and contain some SPF>
Ingredients to Avoid – I would opt for more natural ingredients and try to avoid harsh chemicals in my moisturizer. Parabens, silicones, SLS, sulfates, fragrances, and alcohol should be avoided in skin care products for teenagers.
Good Ingredient – Ingredients such as hyaluronic acid, vitamin E, Vitamin A, shea butter, Vitamin C, glycerine, Jojoba, and other natural oils are all ideal for your skin.
---
Reviews: The Best Face Moisturizers for Teenagers
In our list, we have some ideal day and night face moisturizers for teenagers;
---
1
From Cetaphil, I have chosen their daily facial moisturizer as a day cream that contains a light SPF of 15.
It is a lightweight and non-greasy formula that will not clog pores.
The face cream provides excellent moisture and will give your skin a dry and matt feel.
It comes in an easy-to-use pump bottle.
---
2
The Aveeno Positively radiant is a day cream for teenagers.
It contains a broad spectrum SPF15 to protect your skin.
The moisturizer is ideal for skin with uneven tone and blemishes and contains soy for an even tone and texture.
The cream is hypoallergenic and oil-free.
It is a non-comedogenic formula that will not clog your pores.
---
3
From Pevonia, I have chosen a balancing face moisturizer that I would recommend for use at night but is also suitable for a day cream.
It is a balancing cream for a more combination type of skin with oily T-Zone and dry patches.
It helps to soothe damaged skin and provides light moisture without being greasy.
It contains light exfoliating ingredients, so I recommend it for nighttime.
---
4
From Youth to The People, we have a lovely hydrating facial moisturizer for teenagers.
It contains anti-oxidant-rich green tea and hydrating hyaluronic acid.
The skin cream is lightweight and contains vitamins C, E, and K, superfoods for your skin.
The formula is clean and completely vegan.
---
5
The Aveeno Clear complexion face cream is ideal for acne-prone and oily skin in teenagers.
It can be used for day and night moisturization.
The cream contains 0.5% salicylic acid, which helps to prevent breakouts.
It is an oil-free and hypoallergenic, non-comedogenic formula.
---
6
The CeraVe PM facial moisturizer is ideal for your night routines.
It contains Niacinamide and hyaluronic acid, which are hero ingredients for skin type.
The cream absorbs quickly and is very lightweight on your skin.
The formula is fragrance-free, oil-free, non-comedogenic, and paraben free.
---
Index Table: Top Rated Face Moisturizers for Teenagers
---
---