If you're looking to improve the look of your bathroom, one important thing to consider is using the Best Grout for Shower. It's an easy way to change the space without too much work.
As the grout in the tiles of your shower becomes cracked, stained, or worn out, it may be time to replace or repair the grout. Or maybe you need to place initial grouting on a new shower. There are so many brands, and types to choose from that will give you the desired result.
---
Shower Grout and Its Purpose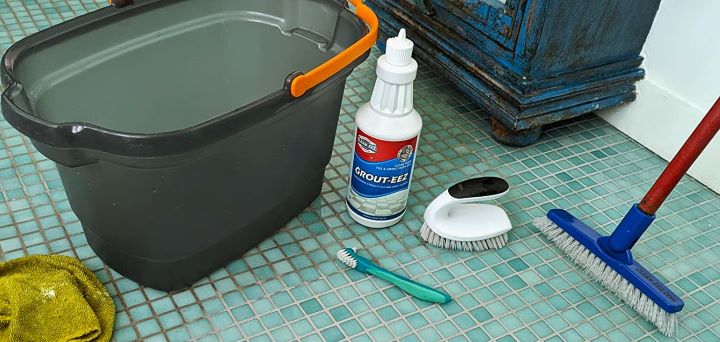 Grout is a viscous packable material used to fill the spacing between two elements for boning them together, which is usually used in tile gaps.
In this article, we are looking at grouting specifically for use in the shower; therefore, a water sealing grout or water sealant is ital.
Grout has the primary purpose of filling the spaces between the tiles, sides of the doors, and frames in your shower; it holds the tiles and materials in your shower together and acts as a waterproofing agent. If there is a leak in the slab, tiling, or other materials in your shower, the grout will decelerate the penetration of the water drastically.
Grout is available in either a sanded or non-sanded option, as well as many color variations to suit the colors of your tiles and accessories, too, in turn, provide a much better aesthetic look in general.
So, all in all, the grout creates an aesthetically pleasing décor element and protects your shower and tiles from water damage and penetration.
---
Choosing the Best Grout for Shower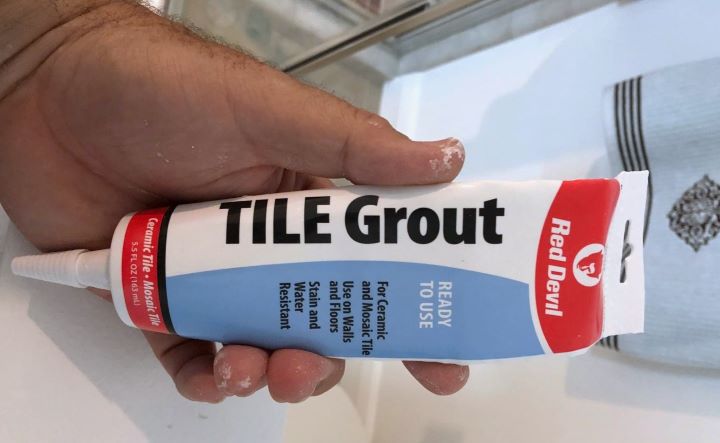 Choosing the best grout for your tiles or shower should not be too much of a headache. However, some work is necessary for the process, as you need to decide on color, sanded or unsanded, epoxy, cement-based, and if you want a premixed ready-to-use option or not.

Epoxy or Cement Based – You will need to choose between a more gel-like epoxy-based or a cement-based grout, whereas for your shower and wet areas, I would recommend an epoxy base. Though you can use a standard cement base, you will need an additional sealant.
sSnded or Unsanded – Your cement-based grout comes in a sanded or unsanded option, which is just a different texture, with the sanded being smoother and more delicate in texture.
Waterproof Epoxy – Your best option for showers and tubs is a waterproof Epoxy, which is quite expensive but much better in the long run for complete waterproof protection.
Premixed – Some grout Kits come already premixed and ready to use, or you can settle for doing the micing yourself.
---
Features of the Best Grout for Shower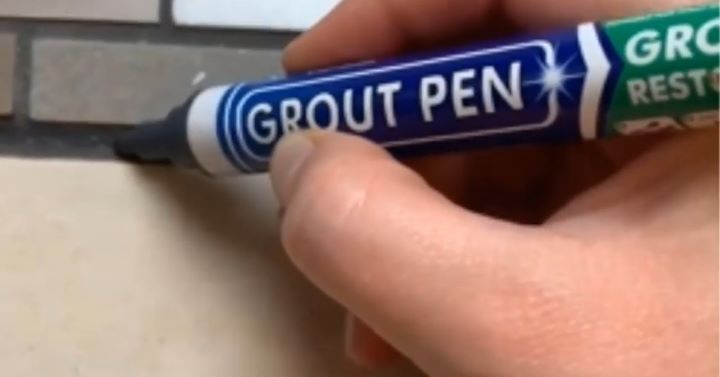 Options – Sanded or non-sanded option. Premixed or not premixed with or without the applicator. Available in multiple color options.
waterproofing – It creates a waterproof barrier throughout the application area.
Quality – Durable and fine grain that comes with clear instructions on mixing.
---
Reviews: The Best Grout for Shower
Here are some of the toughest and long-lasting brands of Shower Grout that you will find;
We hope you love the products we recommend!
So that you know, We may collect a share of sales or other compensation from the links on this page.
---
1
---
2
This tube shower grout is packed with powerful formulas with a very ergonomic design.
Unlike many other groups with harsh and smelly formulas, this shower grout has a slight odor.
This tube's overall size and structure make it easy to apply on small tile gaps.
It is packed with a powerful yet subtle grout formula that works instantly after the initial application.
Despite its small size, the quantity of this product is admirable.
---
3
This shower comes in a black sprayable bottle and works efficiently to seal all fillings and spaces in your bathroom.
It comes in a beautiful and durable black bottle
This product works very efficiently through the spraying mechanism as it only allows the apt amount of sealant to be released accordingly.
The quantity is more than enough compared to some other shower groups in this price range.
You can easily breathe while using this sealant as No foul odor is used in this.
---
4
What I love about the Custom Sanded grout is that you can get it in so many different color options and that it honestly does give a professional result.
A premium Premixed and ready-to-use grout that is available in the color of your choice.
Completely stain and crack-resistant protection that will also not shrink in time.
Works well for grout joints between 1/16 inches and ½ inches in width.
Excellent for initial grouting as well as for grout restoration.
---
5
The Perma Tile grout for your shower comes in a waterproof and non-shrinking texture that is available in a few color options to choose from.
A five-pound bucket of tile grout is included in a primary all-purpose white color.
Excellent grade grout that will not shrink and is completely waterproof.
Seals out water and moisture and effectively prevents mold and mildew build-up.
---
6
A Custom Building project shower Tile grout is Non-Sanded and safe to use.
Comes 5 lb in quantity in a plastic container.
It needs to be mixed before application, and you will need to get an applicator.
This is a Non-Sanded grout in a White color option that will fit most tile colors.
A durable custom product and of high quality.
---
7
The Red Devil Pre-Mixed grout comes in a ready mix in a convenient applicator that is easy to use and highly effective.
An acrylic-based white grout for use on all tile types comes in different quantity options.
The unique composition gives you professional quality grouting with secure do-it-yourself application methods.
A durable and user-friendly consistency that will adhere to tiles, wood boards, masonry, and wallboards.
Easy water cleans up and is mildew, water-resistant, and VOC compliant.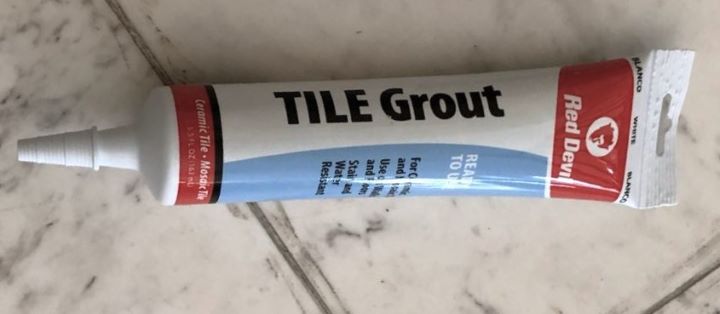 ---
8
The grout pen from rainbow Chalk Markers is used to refresh and repair the appearance of the grout on your tiles to its natural luster and color; you can even change the grout color with these pens.
Restores the tile grout lines, this is a white option, but other colors are available.
Easily change the colors of your grout lines.
Holds anti-bacterial agents that prevent the growth of bacteria and mold in your shower and tiles.
It comes in different size options for all grout lines and tile sizes.
The Nib on the pen is also reversible for more convenient use.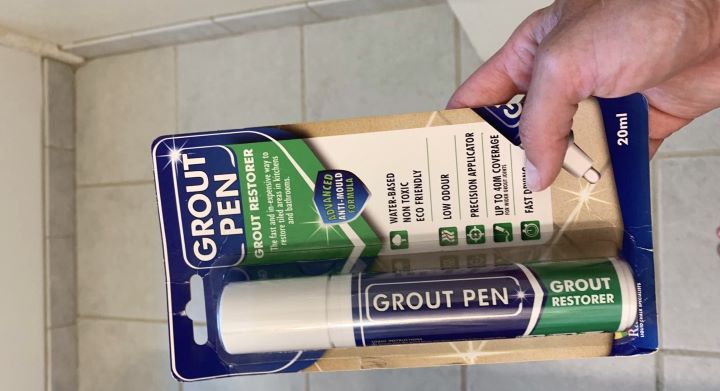 ---
9
This shower grout performs excellently and provides an excellent and long-lasting stain repellent.
The shower grout is very economical, as it comes at a very affordable price with a decent quantity.
The overall shape of the bottle is also good, and you can store it anywhere without much hassle.
The formula used in this shower is powerful, and it starts to show evident results in just minutes after the application.
It also provides stain protection and algae build-ups in the gaps.
---
Index Table: Top Rated Shower Grout
---
---