Struggling with low water pressure can be even more tiresome and uncomfortable when trying to get in a good shower, especially trying to rinse out shampoo from your hair.
Luckily, you can do something about that: attaching the best shower head for low water pressure to increase pressure, giving you a much stronger burst or stream of water flow.
---
What Makes the Best Showerhead for Low Water Pressure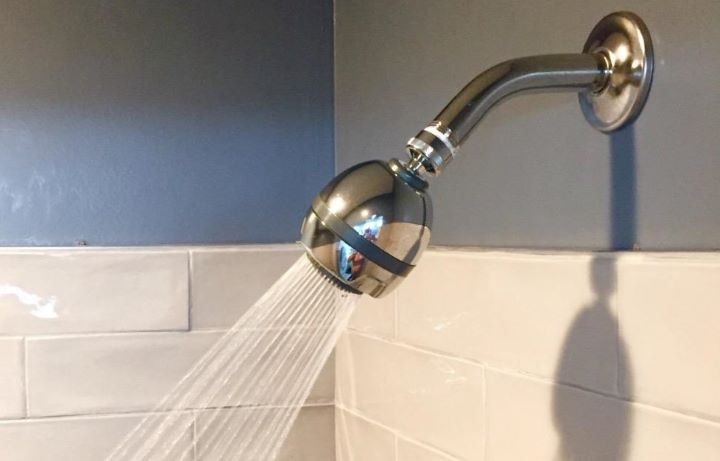 The Finish and the materials used in the creation of every shower head model are unique, and there are some options that you should consider;
Finishes – A brushed Nickel, Oil Rubbed Bronze, Silver, or Chrome Plated finish is your most available and elegant finish. There is also a plastic finish and material option for the head. These finishes give a classic and elegant appeal and allow you to choose a design and color that perfectly suits your original home decor.
< durable>Materials – Most Shower heads are made from a durable Chrome metal or other metals such as steel or aluminum. There are also plastic head options; the rest may consist of metal. Stainless steel is your best option if you are looking for a heavy-duty and hardwearing showerhead, whereas aluminum is more flexible and less prone to corrosion.
High-Pressure Spray – Differents spray options such as rainfall, Massaging, or more intense streams are there. Your High-Pressure Showerhead will enhance the water flow to be much stronger and more consistent.
---
Different Sprayer Types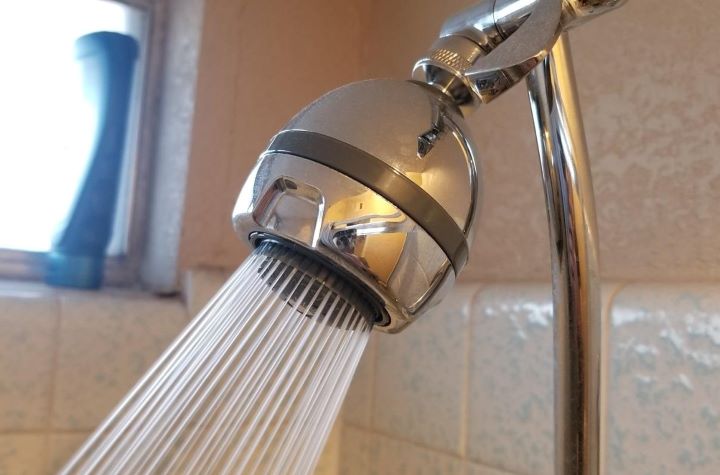 Handheld Shower Head – Most High-Pressure Shower Heads come with a handheld attachment that you can use for those hard-to-reach areas and easily switch to. You can massage the painful area in pain by concentrating on that specific area with a pulsating shower massage spray option for quick and effective relief.
Rainfall – The Rainfall design gives a much lighter rainfall-like shower experience and is usually a rectangular style shower head. The rainfall massage targets a large body area with extra pressure and can give an effective overall massage.
Massaging – The Massaging High-Pressure Shower Head can come in options of a rain massage that simulates hard rainfall, a full area massage, or even a more concentrated Power Massage. Most massaging showerheads have specialized jets that target different body areas for an effective massage. Some massaging heads have a pulsating spray function, adding more pressure for a massaging feel.
Water Saving Pause – The Water Saving Pause Shower Head model pause while you wash or perform other duties and resumes again when you need to rinse off. It is the ideal showerhead for areas where water is scarce and limited and will help you effectively save water.
Full Cover – The Full Cover Showerhead can give you a strong and consistent spray that will cover your entire body. It is your more general type of shower head that gives a full and consistent spray
---
Features of a Good Shower Head for Low Water Pressure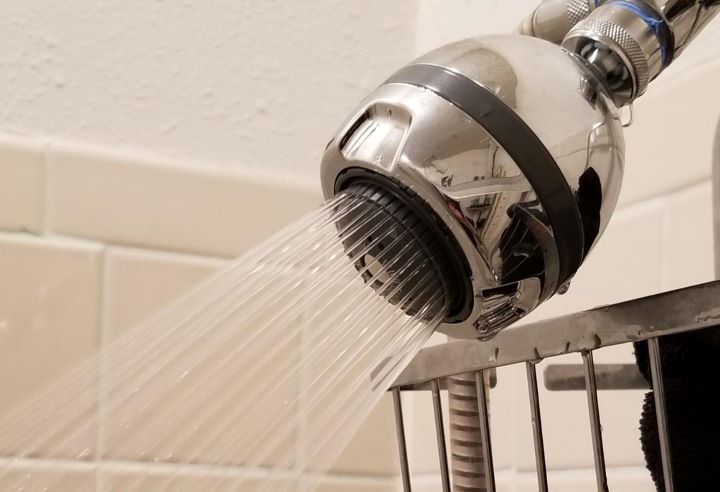 Leakproof – Leak-free design that will not leak after being turned off.
Materials – It is made from heavy-duty steel and chrome materials, along with high-quality plastic and other fittings. Heavy-duty steel hose.
Options – It comes with a Handheld Option, and also color options. Different setting options.
Foinish – Chrome, Nickel, Oil Rubbed Bronze, Silver, or other color finishes.
---
Reviews: The Best Shower Head for Low Water Pressure
These showerhead models and brands are the best to use if you have low water pressure;
We also like to inform you that we are subjected to get a small share of the credit for every product you purchase through the given links.
We hope you love the products we recommend!
So that you know, We may collect a share of sales or other compensation from the links on this page.
---
1
---
2
It has 76 anti-clogging nozzles and a 4.7-inch face for consistent high-powered water pressure.
Heat resistant and leak and crack proof design.
There are six different spray settings that you can choose from.
Easy tool-free installation.
Available in a Brushed Nickel or Oil Rubber Bronze Color Option.
---
3
It has a stylish and elegant appearance made from heavy-duty stainless steel with high rust resistance.
The shower head has an 8-inch face and rainfall spray setting.
Self-cleaning nozzles, so no more blockages.
The quick and easy installation of the showerhead requires no extra tools.
---
4
A high-pressure shower head that is four inches in size with a rain head design.
Leak-free and self-cleaning nozzles.
Made from heavy-duty Chrome-finished plastic with brass metal threads.
Completely rust-resistant and will withstand hard water, calcium and lime build-up, and corrosion.
There are five different spray modes that you can choose from.
---
5
A large rainfall shower head at 7 inches with a thin face and high-powered click lever.
There are rub clean Jets, which come in a shiny Chrome finish.
Each showerhead has six different spray settings to choose from.
It has a durable and heavy-duty steel hose and hand shower option.
This showerhead is available in an Oil Brushed Bronze, Chrome, or Nickel Finish selection.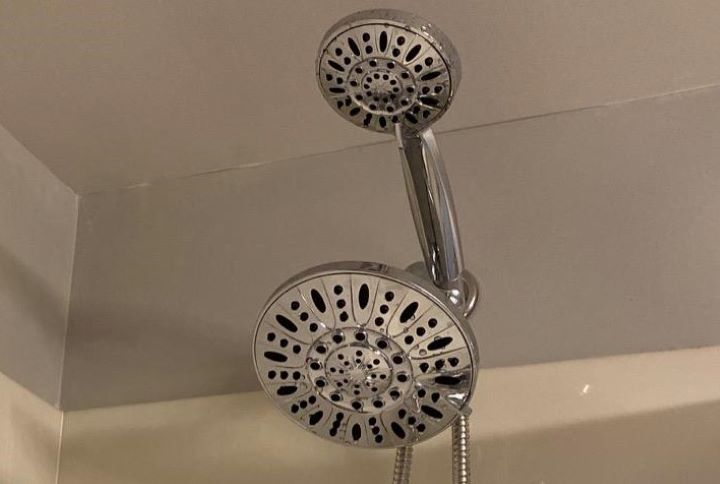 ---
6
Anti-Leak design that will not leak when the showerhead is turned off.
It has a high-pressure spray and easy-to-clean nozzles with silicon jets.
Easy to install and comes with a three-inch showerhead and Teflon tape for installation.
Four Different Finish options are available for your preference.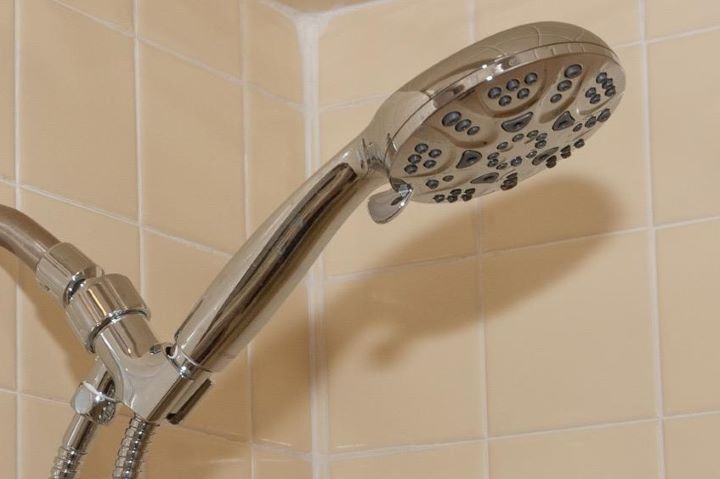 ---
7
The Aqua Elegante low water pressure shower is highly efficient in providing a full blast of water.
This shower has self-cleaning nozzles made from mineral-resistant silicon and does not let the shower clog up.
It is built with a thick layer of ABS thermoplastic resin and offers the most superior shower quality.
The shower has a flow regulator to remove if you need very high water pressure.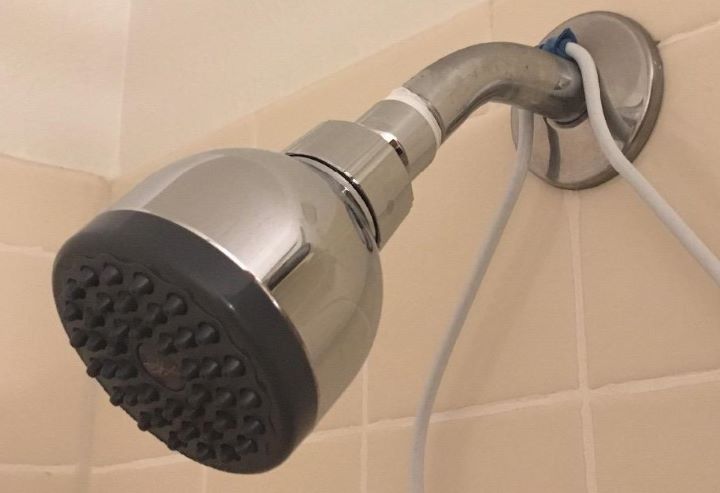 ---
8
Make your showering experience the best using this amazing high-pressure HO2ME shower.
The shower has a high-strength water pause impact that helps relieve muscle pain.
The nozzle comprises a silicone rubber jet that helps prevent minerals and can be quickly cleared using hands.
It has a powerful spray shooting capacity that works amazingly well against low pressure water pipes.
---
9
The SparkPod chrome-look shower is a great replacement option for your low-pressure showerhead.
It is easy to install and will not require any special tools for the installation process.
The showerhead is entirely rustproof, and even after a long period, it will give the same shiny look.
The shower has a maximum outflow of 2.5 gallons/min, saving more water and reducing the water heater bill.
---
Index Table: Top Rated Shower Heads for Low Water Pressure
---
---