Upgrade your basic shower head with a luxurious shower panel for the most relaxing shower experience. Choose from the best shower panels that are available.
The installation is quick and easy. Before you get one for your shower, we have some things to consider.
---
---
Buying Consideration For Best Shower Panel Systems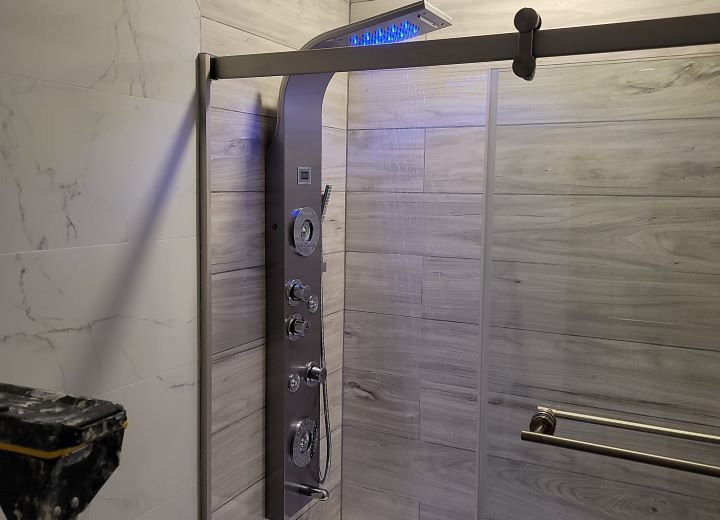 A shower panel can serve you with multiple shower options. Here are some key things you should consider before the installation.

Material – You can choose from different grades of stainless steel materials with brushed nickel, chrome-plated, and brass interiors.
Durability – Ensure the material is anti-rust and anti-scratch so the panel looks and works well over time.
Installation – The shower panel's installation process is quick and can be DIYed. You can just call a professional to save time.
Multifunctional – See that there are plenty of functions and settings that a shower panel can deliver with easy-to-manage controls.
---
Benefits Of Shower Panel Systems

A powerful shower can release all the fatigue in the body. Here are some ways a shower panel system may benefit you.

Energising – With a shower panel system, you will be full of energy and feel more awake after a good shower.
Variation – With so many different functions and water outputs, you will have much fun in the shower.
Space Saver – A shower panel installs vertically on the wall. Hence, it saves a lot of space in your bathroom
Conserve Water – even with a high-pressure delivery, the shower panel is designed to use less water.
---
Features Of Shower Panel Systems
A multifunctional shower panel will make your shower time invigorating. Please be sure to look for the following features in your shower panel.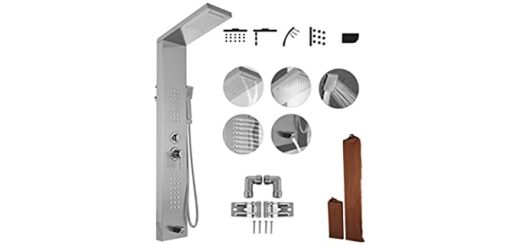 Self-Clean – The outlets of the shower panel should be self-cleaning with silicone nozzles and high pressure.
Pressurized – A good shower panel will have equal high pressure in all the outlets working independently.
Reinforced – See that the shower panel has a structure of reinforced pipelines for hot and cold connections.
LCD – The water temperature should be displayed on the LCD screen on the shower panel.
---
Reviews: Best Shower Panel Systems
We have listed some of the best shower panel systems and their features to install in your bathroom. We shall also earn a small commission with every purchase made through the links in the article.
We hope you love the products we recommend!
We may collect a share of sales or other compensation from the links on this page.
---
1
---
2
Consider getting this ROVOGO shower panel with a powerful body and different spray systems.
The panel's body is an anti-limescale function, so there is no mineral build-up on the surface.
The shower panel has an easy installation that needs very little space vertically on the wall.
You can choose from five shower modes for a relaxing shower experience.
Moreover, the jets' angle can be adjusted by fifty degrees so that you can customize the flow according to your position.
---
3
Get this Blue Ocean shower tower system with eight adjustable nozzles for a nice body massage.
It has an LCD to give you information about the temperature of the water.
Additionally, the shower system has a rainfall showerhead and a handheld showerhead.
All the functions work independently to maintain uniform water pressure individually.
The shower panel frame has a lightweight aluminum body with a shiny chromatic finish.
---
4
The Happybuy shower panel has five shower settings that are easy to operate and switch.
You will experience a luxurious shower under the showerhead with all your fatigue melting away.
The stainless steel frame of the shower panel is rust-proof and can withstand high water temperatures.
It has a tube design with different reinforced pipes for hot and cold connections.
The shower panel installation is quick and easy, with its wall-mount design requiring less space.
It has two stainless steel valves to adjust five and water temperature to enjoy water magic easily.
Easy Install – Wall mount design, including all assembled accessories, quick & easy to install.
---
5
The Adbatnos shower panel system has a luxurious feel with its glossy stainless steel material.
It has a handheld showerhead and a tub spout for your varying shower needs.
The unique and powerful shower delivery will help you relax your muscles and feel a boost of energy.
Moreover, the reinforced pipe system in the back can withstand high water pressure without any leaks.
The hose is made of brass, which has chrome plating to look shiny and sturdy.
---
6
This Vantory shower panel system is durable stainless steel with a sturdy framework.
Experience a spa-like relaxing shower at home with the six massaging jet settings delivering high-pressure output.
It has a sleek, modern design to grace your shower area with a quick and straightforward installation.
The shower hose is made of stainless steel and is long enough to move around in the shower without tugging.
Depending on your mood, you can switch between a powerful shower and soothing waterfall modes.
---
7
Get this sleek and sturdy shower panel system from ROVATE with a wall-mount design.
It has different settings, like an overhead waterfall, rainfall, and body massage jets, to give you an amazing shower experience.
There is a handheld shower, too, for a better reach and rinse.
The span of the panel is wide enough to drench you without moving too much in the shower.
You can have a relaxing shower that will caress your whole body and soothe muscle tension.
---
8
The AKDY shower panel has a minimal design that spans up to 65 inches.
All the functions in the panel can work simultaneously for a nice experience.
Moreover, the pressure in all the functions does not vary when used together.
It has a flow rate of 2.5 gallons per minute for a refreshing shower.
The product needs a flow restrictor to be installed without any hassles.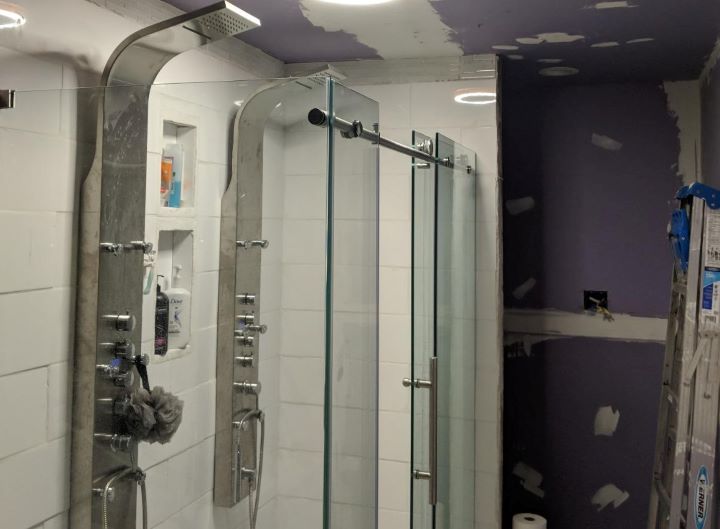 ---
9
Consider getting this Rozin shower panel system that is made of durable nickel.
The unit is easy to install and can fit into the existing hot and cold water supplies.
It has five different stage functions: rainfall, massage., and waterfall.
Additionally, it has a tub spout for easy filling of the tub.
The pressure is uniformlyy maintained in all the functions individually.
---
10
Get this Rovogo shower panel system that is made of stainless steel material for added durability.
It is rust-proof and does not stain with hard water or soap suds marks.
Moreover, it has a classy black design that is minimal and not too reflective.
It has a powerful body massage system with jets that will help in relaxing the sore muscles.
The shower panel is easy to install, clean, and maintain its strong material.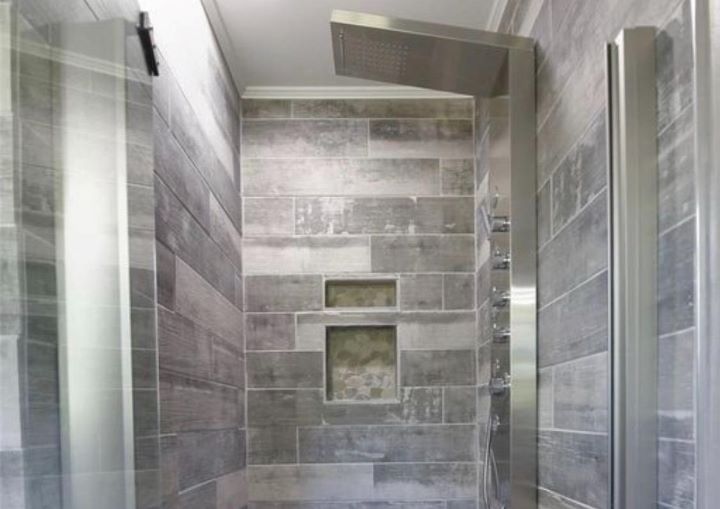 ---
Index Table: Top-Rated Shower Panel Systems
---
---