Showering is the way most people start their day.
Because of this, your showering accessories should be top of the line. For the best experience, you need a showerhead that offers a full-powered spray of water.
Keep reading to find out more about the best shower heads and brands.
---
Types of Shower Heads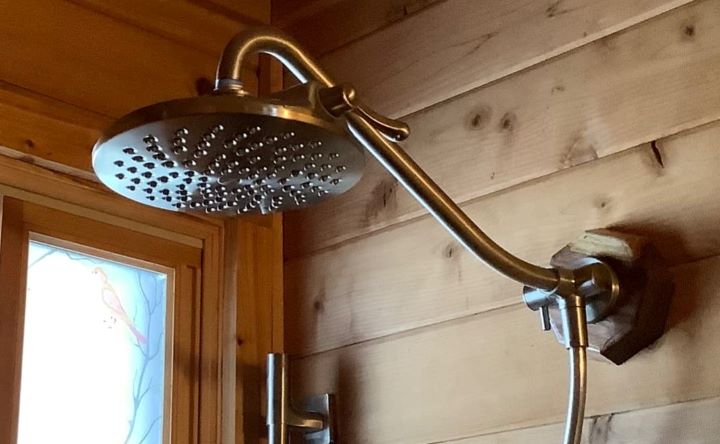 Single-Setting Showerheads – Single setting showerheads are the most common ones. They only have 'ON' and 'OFF' features. This mechanism is free of complications and easy to use.
Multi-Setting Showerheads – As the name suggests, multi-setting showerheads offer various spray settings. This is made for people who love to shower and find relief from it. It provides a range of different pressures to cater to all your needs.
Rainflow Showerheads – These showerheads offer low-pressure water, much like rain. The large heads softly shower you with water and leave you relaxed and soothed.
Low-flow Showerheads – Low-flow showerheads are the most eco-friendly choice out there. The small-sized heads do not take a lot of water from the source yet shower as if they did. This is the best choice for you if you want to conserve water.
Full Body Showerheads Full Body showers include installations throughout the shower stall's vertical length rather than one top nozzle. Although these designs are quite nice, they are costly and require special installation.
Speaker Showerheads – Speaker showerheads come with built-in speakers that pick up Bluetooth signals from any nearby device. It is for music lovers who like moving it while showering.
---
Fixed Vs. Hand Held Shower Heads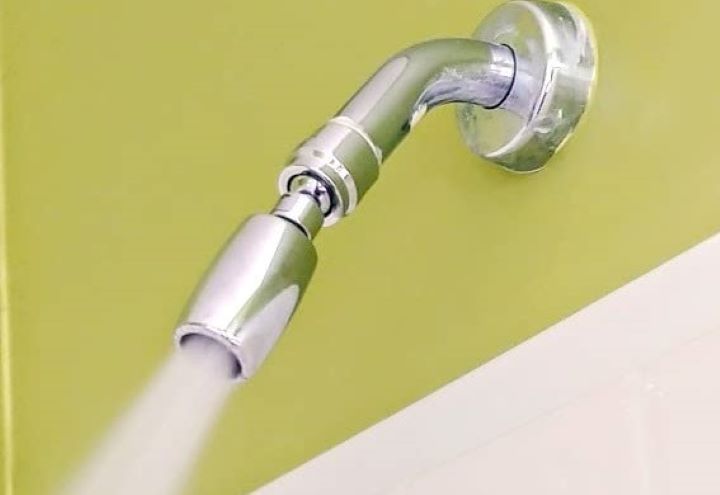 Fixed Showerheads – Fixed showerheads are the standard accessory in most households. These showerheads waste a lot of water because they are not focused and showers down everywhere. They come in many varieties, from low-pressure ones to high-pressure ones. Fixed showerheads may offer multiple settings as well, depending on the product. They swivel to allow you to adjust the general direction of the flow.
Hand-held showerhead – Handheld showerheads come fitted inside a clamp in the upper pipe. They can be disconnected, so you can hold them in their hand with the help of a flexible hose and direct the water wherever needed for efficient cleaning. The biggest benefit of a handheld showerhead is that it conserves water.
---
The Top Shower Head Brands and their Features
Moen – Its the number 1 faucet brand in North America. It offers a thoughtfully designed variety of SHowerheads and other accessories. It delivers the best possible combination of meaningful innovation, useful features, and lasting values.
Kohler – Founded in 1873, Kohler Co. has worked tirelessly to provide exceptional products and services for homes and lifestyles. This brand employs more than 36,000 people who work passionately to enhance future and future generations' quality of life.
High Sierra – High Sierra makes the most versatile showerheads anywhere in the world. The innovative all-metal showerheads are high-efficiency and Green. The patented technology creates low-flow showerheads that spray you with water as if they are high-flowing. It conserves water, energy, and money.
Speakman – In 1869, two brothers opened a modest plumbing shop which grew into a huge company. These two brothers invented the first adjustable showerhead. The small team of this company focuses on the work instead of the person count.
Delta – The Delta brand is based on three tenets: 'water has the power to transform the way people feel every day, there can be magic in simple solutions, and innovations flow from human.' insight. Some of the best products from this brand are based on Touch2O®, MagnaTite® Docking, and H2Okinetic® Technologies. Delta believes that, after all, the best eureka moments happen in the shower!
HydroLuxe – Some of the best dual shower heads are made by this company. The affordable showers come in an affordable price range and offer multiple pressure settings. The products are easy to install and even easier to use.
---
Reviews: Best Shower Head Brands Reviews
Mentioned down below are the best shower heads from the leading brands in the industry. We want to mention that we may make a small commission from purchasing the products listed below.
We hope you love the products we recommend!
So that you know, We may collect a share of sales or other compensation from the links on this page.
---
1
---
2
Kohler's forte showerhead offers three functions.
It includes multiple pressure settings like Katalyst, massage, and silk sprays.
The thumb tab allows for a smooth adjustment of spray settings.
The MasterClean nozzle in this product prevents mineral buildup for easy cleaning and maintenance.
---
3
The low-flow showerhead conserves water and energy.
This product comes with an award-winning nozzle that delivers a full spray of large drops.
The nozzle design prevents the buildup of minerals, as is familiar with most low-flow showerheads.
It is WaterSense Certified.
High Sierra products are made in the USA with foreign and domestic parts.
---
4
The iconic style comes with a solid brass showerhead and a modern faucet with a simple side handle.
The patented technology offers an adjustable showerhead for 360-degree effortless spray coverage.
The Speakman being one of the leading shower head brands, brings this piece with three settings; intense, rain, and full-flood.
Speakman's showerhead provides an ideal low water pressure while the special nozzle intensifies the stream.
The self-cleaning plunger resists hard-water buildup, making it easy to clean and maintain.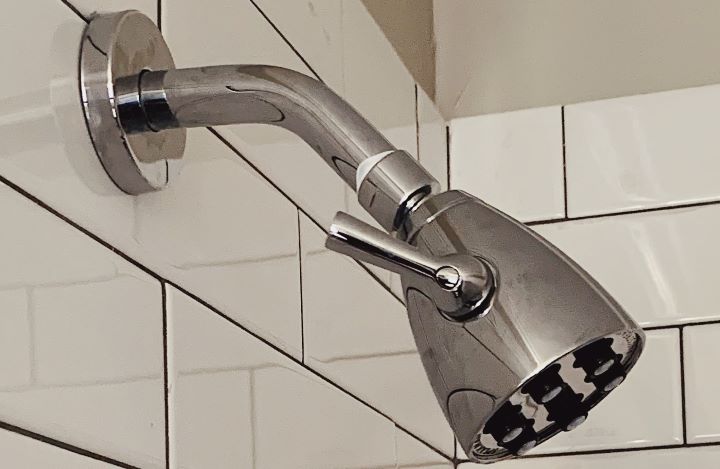 ---
5
Delta H2Okinetic PowerDrench water spray offers 3X more coverage than a standard showerhead.
It sculpts water into a unique wave pattern, helping it provide warmth, coverage, and intensity.
The efficient, self-cleaning spray holes prevent lime and mineral buildup, making it easy to clean.
This product is WaterSense labeled and conserves water.
---
6
Hydroluxe offers an ideal shower head and rain shower combination to fulfill all your needs.
It offers 5-settings and 24 functions to pick and choose water flow patterns and pressure.
Each shower comes with 4 Inch Chrome Face with 3-zone Click Lever Dial and Rub-clean Jets.
The five settings include Power Rain, Massage, Stay-Warm Mist, Water-saving Economy Rain, and Pause.
It comes with a patented 3-way Water Diverter with Anti-Swivel Lock Nut and Angle-Adjustable Overhead Bracket.
The 5-foot super flexible stainless steel hose comes with conical brass hose nuts for easy and reliable hand-tightening.
---
7
Get this POWER SPA LED shower head that has a seven-color vibrant display.
It has an innovative air-jet technology that delivers a uniform pressure in water.
The showerhead has easy-clean nozzles closely placed together to prevent any clogging.
It has various settings like massage, rain, mix, and economy to choose from.
---
8
Consider this shower head from Glamyng that has a durable ABS material.
It comes with five adjustable settings to give you a nice shower experience.
The showerhead has a no-leak design and installs in a few minutes.
You will feel energized from the pressured massage of the shower and feel fresh all day.
The showerhead will last for a long time with its anti-rust material.
---
9
The Hopopro shower head has nine multi-use functions to get a rejuvenating shower.
It has an air injecting technology to make the shower flow more powerful.
Even in the low-pressure area, the showerhead will maintain a uniform pressure.
It has 66 nozzles that are placed together and are self-cleaning.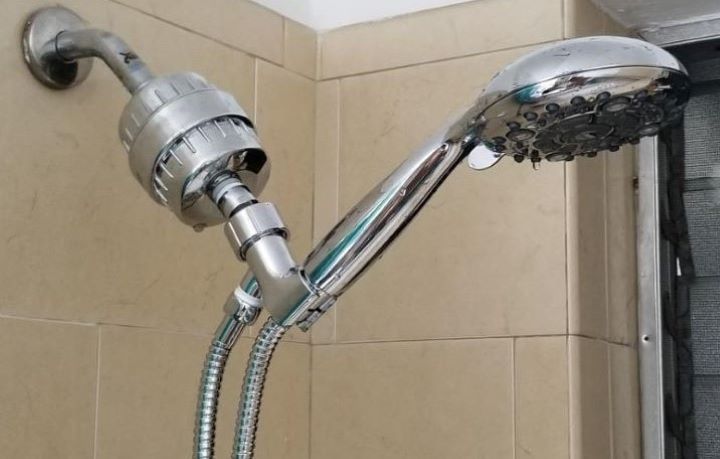 ---
10
Get this vibrant chromatin shower head from Wellness & Co that is made of ABS.
It is a plastic thermo material that is long-lasting and leak-free.
The showerhead is flexible and strong without any development of cracks while using it.
It comes with powerful 56 nozzles to deliver ultimate pressure in the shower.
You can choose from six spray settings to enjoy a relaxing shower.
---
Index Table: Top-Rated Shower Head Brands Reviews
---
---