Boys generally need a bit more encouragement regarding hygiene and skin or hair care, especially in their younger years. However, as boys become older and come into their teenage years, they may become more self-conscious and prone to practice better hygiene routines.
Shampoo for teenage boys may sound like something simple, but there are quite a few factors to consider if you want to get the best shampoo.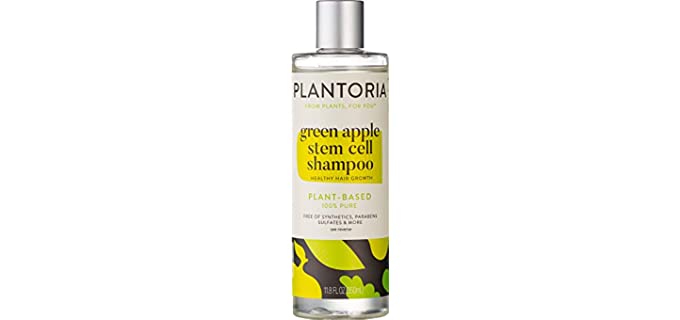 ---
Teenage Boy's Hair
Compared to teenage girls, teenage boys require very few hair care products or visits to the salon.
Teenage girls require much more complicated shampoos, conditioners, serums, and treatments for their hair as they generally tend to have long hair.
Most teenage girls prefer long hair and thus need more nourishing and moisturizing products to strengthen and soften their hair. Teenage girls are more self-conscious about their hair condition and styles than boys.
Generally, teenage girls also require quite a few accessories such as hair bands, clips, clasps, and much more to keep their hair tied for school.
On the other hand, it becomes much easier with teenage boys, as they are generally expected to have short and neatly cut hair for school and mostly prefer short hair.
With teenage boys, there may be more effort that needs to be placed into scalp care than actual hair care as their hair is mostly kept short, though you still want to invest in keeping their hair healthy.
Teenage boys will want something simple and easy when it comes to washing their hair, and as opposed to teenage girls, they do not require conditioners, serums, oils, and all the fancy accessories.
---
Teenage Boy Hair Care
Hair care routines for teenage boys are quite simple, as you can see;

Wash – Teenage boys have shorter hair, are much more active than girls, tend to sweat quite a bit, and may also have oilier hair. Thus, they need a good cleansing shampoo that properly cleans their hair and scalp. Teenage boys will likewise need to wash their hair much more regularly.
Condition – For teenage boys with drier hair or a dry scalp, I would suggest a very light conditioner after washing, but I would avoid a leave-in conditioner or serums.
Treat – Some teenage boys may have dandruff or very oily hair, for which you may need specific treatments. For oily hair, a powder could be used or a dry shampoo. For dandruff, you do get specialized shampoos.
---
Features of a Good Shampoo for Teenage Boys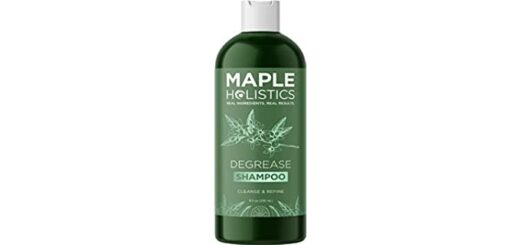 Choose a Mild Shampoo – For Teen and tween boys, I would suggest choosing a milder shampoo with a tear-free formula with a softer scent or more natural fragrance that will not irritate their skin or eyes.
Chemical Free – Look for shampoos that do not contain sulfates, parabens, harmful chemicals, or shampoos with dyes and irritants.
Clarifying – For boys with very oily hair or that tend to get very dirty, a clarifying shampoo without sulfates will be ideal.
Dandruff Shampoo – If you have dandruff, it can be ideal and comes in many options for dry or oily hair.
Dispenser – Most teenage boys rush through the shower and do not want to struggle to open a shampoo bottle. You can opt for a Pump bottle that is the easiest to use, reducing waste. However, most bottles are easy to snap open top.
---
Reviews: The Best Shampoos for Teenage Boys
Here are a few excellent shampoo options for teenage boys;
---
1
The Teenology shampoo for teenage boys is specifically formulated to prevent forehead acne and oiliness.
The shampoo has a deep vanilla scent and almond oil; the scent helps to reduce anxiety and is calming for boys.
The Comfrey and Hibiscus extracts help to cleanse the skin on your head and forehead and help to unblock pores.
Key ingredients, including aloe vera, sage, and vanilla bean extract, will feed your hair with antioxidants and vitamins t stimulate hair growth and prevent hair loss in boys.
The formula contains zinc which is ideal for acne-prone skin, and it contains no sulfates, parabens, or oils that could clog your skin causing forehead breakouts.
---
2
The TBH Kids shampoo is formulated to be sued by teenagers and tweens; it is mild, safe, and one of the number one salon-quality shampoo brands for kids and teenagers.
The shampoo balances PH levels on your scalp and cleanses your hair thoroughly.
It will likewise help to reduce forehead breakouts as it will not clog your pores.
The herbal shampoo contains natural oils and moisturizing agents that balance your hair's moisture.
It is sulfate and paraben free and has not been tested on animals.
---
3
The Plantoria Green Apple shampoo is a Stem cell shampoo that is vegan and organic.
It is a hair growth shampoo for teenage boys that is natural and soothing.
The shampoo contains aloe, seaweed, and tea tree oils that will cleanse and soothe the scalp of dandruff and protect you from forehead breakouts.
All the ingredients in the shampoo are natural and organic, and there are no artificial dyes or fragrances.
---
4
The ITS GD shampoo for teenage boys is ideal for dandruff and itchy scalp.
The shampoo is completely hypoallergenic and contains no silicones, SLS, SLES, or allergens.
It is a deep cleansing formula that controls excess sebum on the scalp and forehead.
The shampoo is ideal for sensitive skin and is Non-GMO.
It has a cooling sensation on the scalp in is perfect for dandruff.
---
5
The Artnatural Moroccan argan oil shampoo is a more moisturizing shampoo for teenage boys with dry hair and sensitive scalps.
The shampoo contains natural argan oil that restores hair, keeps it healthy, and enhances growth.
It is ideal for all hair types and is perfect for restoring damaged hair, especially from frequent swimming.
The shampoo is quite moisturizing, and you can use it without a conditioner,
---
6
The Maple Holistics Degrease shampoo is a Clarifying shampoo for teenage boys with very greasy and dirty hair.
It is not recommended for frequent use as the shampoo can dry and should be followed with a conditioner.
The shampoo contains natural essential oils and is ideal for dandruff.
It is sulfate free and will prevent scalp build-up from products such as hair gels and oils.
It is also suitable for oily scalps and dandruff.
---
Index Table: Top Rated Shampoos for Teenage Boys
---
---