Bath salts typically are the water-soluble substance that you can add to your bathtub to enhance your experience. However, all of us want to feel relaxed after taking a bath, and nothing can work better than the best bath salts to make you feel relaxed.
You can find it quite a difficult task to identify the ideal products for your use. However, in bath salts, referring to the below guide would help you pick up the ideal deal.
---
Benefits Of Using Bath Salts
Bath salts are being used widely by people globally due to their numerous benefits. Written below are some of the additional benefits of using salts.

Cures Pain – The minerals present in the bath salts can help cure the Pain by normalizing blood circulation and reducing inflammation. Therefore, if you have frequent muscle pain issues, consider relying on bath salts.
Improves skin – Salts are primarily used by individuals to clean the pores and make the skin smoother. That's because of the presence of magnesium in salt, known for enriching the glow of your skin.
Relaxes Body – The magnesium in salts produces serotonin, elevating your mood and relaxing your body. So, you'll have to not worry about a long tiring day as you can take a bath with the soothing bath salts and get relaxed.
Eliminates Toxin From Body – Some salts have sulfate, leaving a detoxifying effect on the Body and improving nerve function. Also, it can encourage the detoxification of the drugs that are present in the body after surgery.
---
Types of Bath Salts
Bath salts come in various forms and types, and all of them work differently. However, every salt is beneficial in its way. Here are some of the commonly used bath salts that you can consider purchasing.

Epsom Salts – Epsom bath salt aids in relieving muscle cramps and pains. They are tiny crystals quite similar to table salt with a different chemical composition. Also, the Epsom salts have similar chemical composition to oxygen, sulfur, and magnesium.
Dead Sea Bath Salt – These salts are useful for the body scrub and bath soak. They are extracted from the Dead Sea and are known for their therapeutic properties. It has similar chemical properties to potassium, bromides, calcium, chloride, and magnesium.
Himalyan Bath Salt – The Himalayan bath salts are considered the safest option for detoxifying the Skin and Body. These salts are hand-mined from the ancient Himalayan regions.
---
Features of Good Bath Salts
Choosing top-quality bath salts is important to achieve a relaxing experience. However, it would be best to keep in mind some things before purchasing the best bath salts.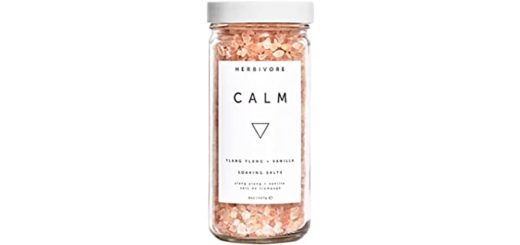 Grain Size – Bath salts have different grain sizes, and you can choose one depending upon your need. Hence, it is beneficial to use bath salts with more beautiful grains. These grains can also be dissolved easily in water. Therefore, you should decide the ideal grain size you want to use before purchasing it.
Types – Bath salts come in various types, and every one of them works differently to benefit your health. Therefore, you should be wise enough to choose the one that fulfills your need to the best level. Some of them specifically are for curing leg cramp pain, while some are for relaxing the body.
Scent – These salts are infused with essential oils and herbs for producing a good smell to enhance your bathing experience. If you do not prefer to use scented salts, you can opt for the ones that come with no scent. There are both types of scented and unscented types of bath salts available in the market.
Opt For Natural Salts – Always rely on the ones extracted from the sea as they will be natural and would not pose any harm to your health. Also, these salts are proven to be beneficial for curing stress and fatigue.
y
---
Reviews: Best Bath Salts
Here we have brought a custom list of the best products you can purchase online. This page contains some affiliate links, and we shall earn a small commission if you purchase through these links.
---
1
This bath salt is vegan as it is made from natural ingredients without using sulfate or mineral oils.
It delivers aromatherapy from the essential oils and color therapy to offer you a relaxing bathing experience.
The bath salt crystals in the jar can turn the water into a stimulating and warm effect for clearing mental fatigue.
---
2
It is a calming and soothing bath agent that can provide much needed relaxation to the body and mind.
The jar contains Himalayan pink salt that infuses bath water with Minerals and Vitamins.
This product has an aromatherapeutic blend of Vanilla and Ylang-Ylang calms for providing a calm bathing experience.
---
3
The magnesium component in this bath salt promotes relaxation and soothing of the skin.
It offers a spa-like experience in the comfort of your home, and it is unscented, unlike other products.
This bath salt provides sufficient magnesium to keep your leg cramps in control and calm.
---
4
This product soothes, revitalizes, and restores the skin's softness as it is soaked in a blend of essential extracts and oils.
The ingredients are all soaked from natural sources, so you'll not have to worry about the safety of your skin.
One jar is enough for you to get up to 10 revitalized baths as it uses concentrated formula.
---
5
The natural shea butter is a premium moisturizer that helps soften dry or cracked skin with the ideal fragrance.
It is free from all the deleterious chemicals and provides you with healthy skincare.
The olive scent and lush fig of this product will help in leaving your skin smelling delightful.
---
6
It is made from premium quality Epsom salt, therapeutic pure essential oils, and Vitamin C crystals.
This salt has been packed in a BPA-free stand-up pouch tconvenientlynt use and an easy press-lock seal for safe storage.
Its special ingredient neutralizes/removes the ammonia and chlorine present in your bathtub.
---
7
Dr. teals bath salts are some of the best available.
It contains Epsom slats which are full of magnesium.
The bath salts have eucalyptus and lavender scent.
You get a total of three bags with this purchase.
Ideal and reliable with a sealable bag.
---
8
Life is Calm bath salts are also a great choice.
The bath salt is easily dissolvable.
It cleanses, relaxes, and soothes.
The smell is divine, and on is safe for spas and Jacuzzis.
---
9
Sleep Lavender bath salts help to induce sleep.
Lavender is very calming and helps to soothe you.
The bath salts contain sea salt and premium essential oils.
It will also soften and soothe your skin.
---
10
Here we have dead sea mineral bath salts.
The bath salts are high in magnesium and potassium, with calcium and bromide.
They are ideal for acne, eczema, and other skin conditions,
Cleanse and balance.
---
Index Table: Top-Rated Bath Salts
---
---