Your bathroom is your private wellness sanctuary where you take time to cleanse and groom yourself and relax.
Many elements make a bathroom more comfortable, and one such item is a good bathroom rug.
The bathroom rug will not only add to your bathroom's comfort and aesthetic quality but is also vital for your safety to prevent slips.
A good bathroom rug will be soft and comfortable, with absorbent materials and a non-slip bottom to keep the rug safely in place.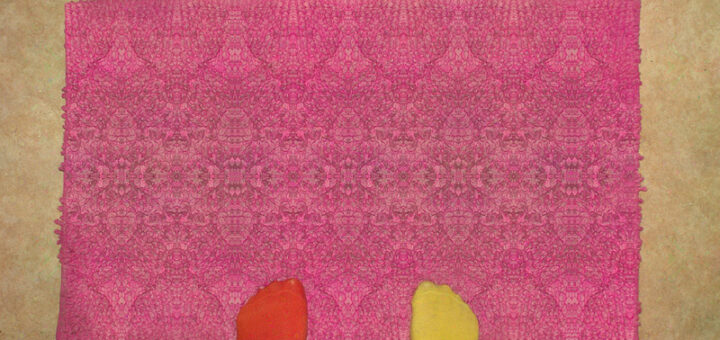 ---
The Bath Mat and the Bath Rug
Most bathrooms have hard tile-covered floors that can become quite slippery and dangerous when wet. Not to mention that they can be cold and uncomfortable, and hard underneath your feet.
The Bathroom Mat – The bathroom mat is a highly functional bathroom accessory mainly used for its non-slip properties and absorbency to keep our bathroom more hygenic and clean. The bathroom mat will be thicker in constriction with a non-slip base and quick-drying, absorbing materials. Bathroom mats are generally mostly available in small rectangular options around 20 by 30 cm in size, as opposed to bathroom rugs offering more shape and size options. Bathroom mats can consist of microfiber and memory foam; there are also natural Bamboo and wood options, plastic, and cotton options.
The Bathroom Rug – The bathroom rug is a much thinner version of a bathroom mat. A bathroom rug is ideally created for its aesthetic properties; it can be used anywhere in your bathroom as decoration to complement the style and colors of your bathroom. Bathroom rugs come in all shapes and sizes and offer more aesthetic properties than comfort in general; there are more comfortable models, depending on the materials they are constructed of. Most bathroom rugs will consist of Microfiber, chenille, or nylon, which is synthetic and popular for its absorbency. Cotton and Bamboo may be used as natural alternatives.
---
Caring for Bathroom Mats and Rugs
The bathroom rug, compared to the bathroom mat, is much similar but more decorative, bathroom mats are more suitable for small spaces, and bathroom rugs offer larger options for larger bathrooms.
Most bathroom mats, such as Cotton and Microfiber or chenille, can be machine washed and quickly dried.
You can hang your bathroom mats or rugs to dry, and some can be placed in the dryer.
However, memory foam models and silicone models, as well as wood models, can only be cleaned by hand
---
Features of a Good Bathroom Rug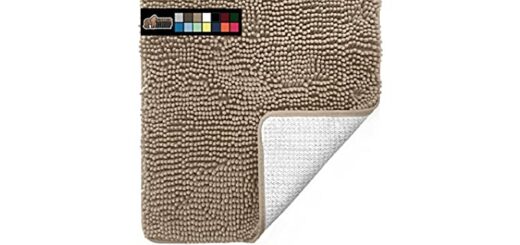 Shape and Size – Luckily, with bathroom rugs, you have a much wider choice in shape and size. You will need to ensure that the size is comfortable and functional yet the right size to fit in your bathroom. The shape is your preference, and the styles and colors should complement your bathroom décor and style.
Non-Slip Backing – Make sure that your bathroom rug has an anti-skid or non-slip backing that will grip the floor tiles to prevent you from slipping. Most rugs will have rubber, latex, or thermoplastic grips on the bottom.
Materials – Polyester or Microfiber bathroom rugs are usually the best choices because they dry super-fast and have such a soft and luxurious feel. However, Cotton is much more absorbent and durable. Likewise, nylon and other fabrics can be used to make bathroom rugs.
Care and Maintenance – Consider a bathroom rug that is easy to care for and maintain. Most cotton and microfiber options can be machine-washed and dried in a dryer, making them more convenient.
---
Reviews: The Best Bathroom Rugs
In your list, we have some of the best available bathroom rugs and mats for all your needs;
---
1
The Genteele Bath rug is a comfortable non-slip rug for all your bathroom needs.
It is 24 inches thick with a luxurious memory foam fill and a quick-drying design.
The bath rug is durable and strong and very easy to clean.
It is an excellent gif and comes in more available color options.
---
2
From Yimbora, we have a plush soft, and shaggy luxury Chenille bathroom rug that is 32 by 20 inches in size.
It has soft and fuzzy comfortable chenille on top and a non-slip bottom.
The bathroom rug is very absorbent and thick and easily machine washable.
The thick fluffy microfiber mat is highly absorbent and soft underneath your feet yet takes very little time to dry, making it perfect for your bathroom.
---
3
The LifeWit Bathroom rug is a perfect size and plush and soft for your bathroom needs.
It consists of thick and absorbent Microfiber that dries very fast, with a durable non-slip backing to prevent it from slipping and shifting.
The bathroom rug has, an ultra-plush shag feels to it for luxury comfort.
It is available in more colors to suit your bathroom décor and complement your home.
---
4
From the Dexi store, we have an extra soft and absorbent premium design bathroom rug.
The bathroom and shower rug is the ideal size at 16 by 24 inches and has an ultra-thick and plush design that is absorbent but quick drying.
There is a non-slip bottom, and it will easily stay in place.
Some more colors may be available to complement your bathroom style and décor.
---
5
The BlissJolly bathroom rug is so versatile and ideal to use in a bathroom or jacuzzi area to dry your feet and comfortably stand on to prevent slips.
It is thick and absorbent with a warm feel.
The bathroom rug has a non-slip bottom and transparent hooks so you can hang it to dry.
It is fully machine washable and quick drying.
---
6
The Gorilla Grip Bathroom Rug is a top favorite for its excellent non-slip capabilities.
The bathroom rug gas soft, absorbent chenille on top and rubber backing that offers superior grip on wet and dry hard surfaces,
It has a soft and shaggy feel underneath your feet that is plush and comfortable.
The materials are fade-resistant and quick-drying.
The rug is fully machine washable and ultra-absorbent.
---
Index Table: Top Rated Bathroom Rugs
---
---