Compressed towels are a brand-new item that have become immensely popular in the last few years. They are relatively small-sized and super fun to expand, and so easy to use. Just pour some water over the tablet, and you have yourself a towel.
Mainly used for travel or pretty much in any situation that requires a disposable hygienic towel. Below we have provided a list of the various compressed towels, hope you find it helpful.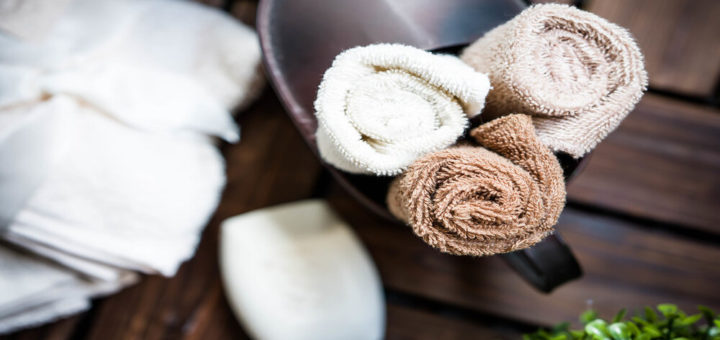 ---
What is a compressed towel used for?
Compressed towels/wizzy wipes are all the hype nowadays, but what are they exactly and where to use them? Let's find out.

Features – Compressed towels are compact, sanitary, and unique; they have become a must-have for camping, hiking, business trips or any other form of travel.
Advantages – Other than its conveniently compact design, they are also sterilized with ultraviolet rays. The exterior shell is made with advanced PVC packaging technology. Moreover, compressing the towels keeps them from getting contaminated.
Disposable – Most compressed towels are disposable as they are supposed to be travel-friendly and generally convenient.
Usage – These mini towels are famous for their efficient small size, which makes them portable and travel-friendly. Some of these mini towels are reusable as well; just rinse and repeat. They can be used in offices, saunas, hospitals, or while travelling.
---
How do you make a compressed towel?
Just in case you were wondering, how this little tablet magically turns into a towel.
---
Do compressed towels come in different sizes?
If these magical towels are so versatile in use, wouldn't it be great if they come in varying sizes too? Let's find out if they do.

Washcloth – Perhaps the most common size available is the washcloth or face towel sized tablets. Some may even be slightly bigger, but it usually depends on the brand.
Bath Towel – So the good news is that compressed bath towels are a thing. If you have a look around online, you will be able to procure one of these.
Beach Towel – Surprisingly enough, someone has even compressed a full-sized beach towel. The tablet for a beach towel is the size of a hockey puck.
---
Reviews: Best Compressed Towels
Listed below are a few options for compressed towels for you to choose from. Also, we would like to inform you that we earn a small commission with every purchase made through the links in this article.
---
1
All you need to do is pour a little water over the tablet, and you have yourself a mini towel.
This towel tablet is extremely useful in indoor and outdoor conditions and can be used as mini towels.
These compressed towel tablets are perfect for camping or other travelling needs as they can be used as toilet paper.
The best feature of these compressed towels is that they are disposable and eco-friendly.
They are super gentle on the skin, no discomforts, and no rashes.
---
2
These compressed towels, like magic towels, expand on having water poured over them.
They are travel-friendly, and they are great for daily use in the kitchen, office, hotels, or even to remove makeup.
Compressed towels are disposable, making them very convenient for quick use.
Their small size makes them super easy to carry, just throw a couple in your bag and carry on.
---
3
These compressed towels are available in packing with 200 pieces in them.
The mini towels are a camping essential as they are pretty compact and are very convenient to use.
Some of the features of these compressed towels are that they are made of cotton, lightweight, and very soft.
Their soft and comfortable texture makes them safe for use on a baby's skin as well.
In addition, these towels are pretty durable and have a wide range of applications.
---
4
The non-woven cotton linen material makes these compressed towels very soft and comfortable on the skin.
These are rather large compressed towels as compared to other towel tablets.
Their convenient size makes them ideal for carrying along for business trips and other travels.
This packing includes 200 pieces, a real bang for your buck.
Moreso, their multi-functionality makes them suitable for using indoors and outdoors.
---
5
More durable than regular paper towels, these are very convenient and portable in size.
Be environmentally conscious with these 100% biodegradable compressed towels.
No chemicals, scents, or detergents are present in these towels so that you can use them on sensitive skin.
Super handy for outdoor activities like picnics or family trips, always have a durable and reusable mini towel with you.
These compressed towels are available in 100 piece packing.
---
6
Make your life easier with these indispensable and lightweight mini towels; use them as wipes or even toilet paper.
The diamond pattern makes them highly durable, also can be rinse and reuse.
More so, the best feature of them all is that they are hypoallergenic and unscented, so people with allergies and asthma can use these with no worries.
As these compressed towels are free of chemicals, preservatives, and dyes, you can add rubbing alcohol and use it as an antiseptic wipe.
These compressed towels are 100% biodegradable and 100% natural.
---
Index Table: Top-Rated Compressed Towels
---
---