Towels fulfill the dual purposes of providing comfort and giving a luxurious look hanging in the washroom. Hence, buying the right towel is imminent. Added to this, another factor that must be on your buying consideration is health.
More importantly, we use towels every day; they are as practical as it gets. Hence, buying antimicrobial towels is not a luxury but a necessity for everyone. Let's know some more about these towels.
---
Benefits Of Antimicrobial Towels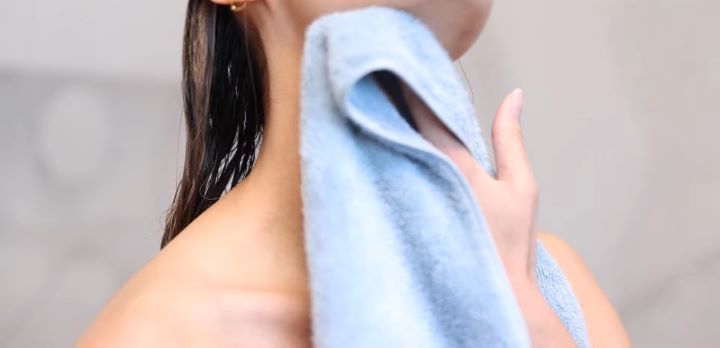 As important as bath or shower towels are for our daily usage, antimicrobial towels provide something extra. Let's know the benefits provided by antimicrobial towels.

Highly Absorbent – Antimicrobial towels are bulky and have a larger size. Due to this, they have a higher capacity to absorb water and dry out the body with minimal effort.
Durable – On the other hand, these towels have reinforced yarn and fibers. They are made to last and provide extra comfort to the user.
Luxurious Feel – Since these types of towels have a reinforced structure and are super soft, they pledge a luxurious feel.
Eco-Friendly – Most antimicrobial bath towels are made from organic cotton. This implies that they won't harm the environment and are made with an eco-friendly process.
---
Size Considerations To Know Before Buying a Bath Towel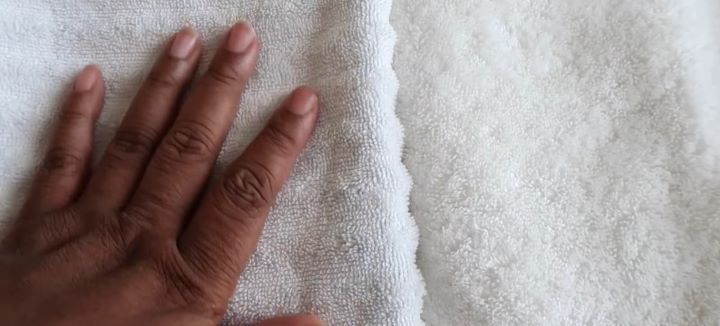 Since the whole family needs a separate towel, the one-size-fits-all approach is not applicable here. You need to understand the towel sizes to understand who can use them best.

Bath-Sheet – A bath sheet will wrap around your body and measure around 35" to 60" or even 70". They are great if you want to roam in the house after a bath and let the towel dry the body.
Bath Towel – This is one of the most common sizes among bath towels. They are used right after we take a bath and are appropriate for adults. The standard size is 27" to 52" or 58".
WashCloth – They are best used to dry off the face, hands, and arms. The regular size is 13" by 13".
Hand Towel – Hand towels measure 16" by 28" or 30". They are best to dry off hands after washing and for normal usage throughout the day.
---
Features of a Good Antimicrobial Towels
Apart from the Antimicrobial properties, you must also look for the underlying material, durability, size, and a couple of other aspects before buying a towel.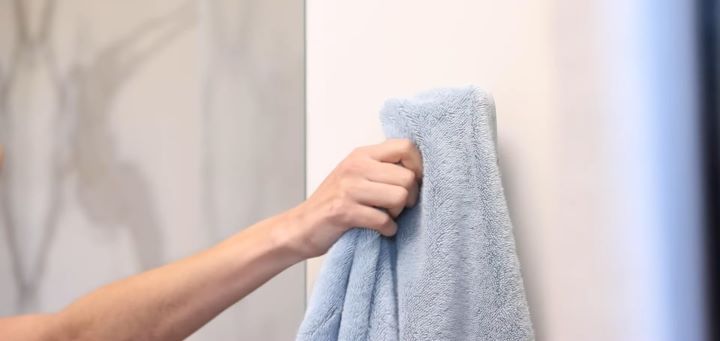 Material – You will find cotton bath towels of various subtypes. Out of them, go for the Egyptian Cotton, as they are super soft and highly absorbent.
Organic Or Microfiber -Where organic Cotton is more eco-friendly. The microfiber towels have a higher capacity to protect you from dust, and dry skin and effectively remove makeup and oils.
Size – As per the requirement and need, you can differentiate among the towel sizes. A bath sheet is best for oversized usage; a bath towel is easier to handle and clean.
Construction Type – There are three different construction types of antimicrobial bath towels. Ringspun, Combed, and Terry cloth. Combed towels are the strongest, terry cloth towels are super-absorbent, and the Ringspun gives a luxurious touch and feel.
---
How We Test and Score Antimicrobial Towels
These reviews are based on intense research, analysis, and feedback from our experts and real users from different digital platforms.
We spent 29 hours trying, testing, and scoring these Antimicrobial Towels, for different key parameters and then shortlisted the best products in the market, saving you time and effort.
We used the following parameters for our tests and analysis.
Antimicrobial – We analyzed how successfully the towels work to resist microbes.
Comfort – We tested the towel's comfort level and pattern to check the overall quality.
Highly Absorbent – We observed how effectively the towel could absorbed liquid components easily.
Anti-Odor – We noticed if the towels produced any odor after using it for long.
Quick-Drying – We observed how quickly the towel dry after getting wet.
---
Frequently Asked Questions (FAQ) Regarding Antimicrobial Towels
---
Reviews: Antimicrobial Towels
Now that you have digested the essential information required to buy Antimicrobial hand towels let's look at some product recommendations.
We hope you love the antimicrobial towels we recommend!
So that you know, We may collect a share of sales or other compensation from the links on this page.

---
1
---
2
The Silvon antimicrobial towel is perfect for people who work out and go.
It has a lightweight fabric that folds into a compact structure, making it easy to carry and store.
The towel has a premium absorbent power and a fast-drying process to give a fresh experience.
Moreover, it can absorb up to five times more than its weight to ensure dryness from moisture.
| Rating Category | Weight % | Score |
| --- | --- | --- |
| Antimicrobial | 30% | 100 |
| Comfort | 25% | 100 |
| Highly Absorbent | 20% | 95 |
| Anti-Odor | 15% | 95 |
| Quick-Drying | 10% | 90 |
| Total Score | 100% | 97.25 |
---
3
These towels are made for use in luxurious places and outlets. It can be luxury hotels and spas.
It offers a great 100% Organic Cotton and is made with the double-ply construction method.
They are thicker, softer, and highly absorbent, all the while providing you extra comfort and warmth.
It adds a great feel to the bathroom decor. Plus, they are mildew resistant and work perfectly in moist conditions.
| Rating Category | Weight % | Score |
| --- | --- | --- |
| Antimicrobial | 30% | 100 |
| Comfort | 25% | 100 |
| Highly Absorbent | 20% | 95 |
| Anti-Odor | 15% | 90 |
| Quick-Drying | 10% | 90 |
| Total Score | 100% | 96.5 |
---
4
The Cariloha antimicrobial towel comes in a 3-piece set in an uplifting and soothing blue lagoon shade.
It has a unique moisture-wicking technology to make sure it dries quickly after use.
The twisted bamboo yarn is infused with a silicone softener that makes the towel soft to touch.
They are the right amount of plush without being too thick or too thin for use.
---
5
This is a set of 3 fast drying and super absorbent antimicrobial towels that are also hypoallergenic.
The super-soft cotton material ensures that you won't get any rashes on the skin when using the towel.
These towels are also thermoregulatory, meaning that they get warm in winters and cold in summer.
A great mix of bamboo and organic cotton that boasts antimicrobial properties and works best for sensitive skin.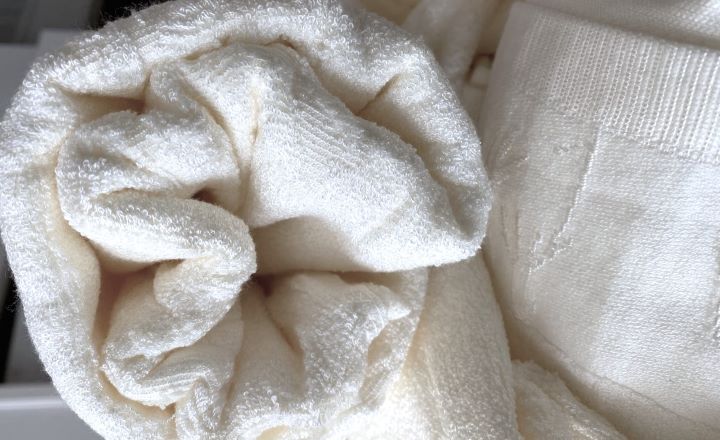 ---
6
It has a nice border design that makes this pair of two towels perfect for any usage.
The mix of natural Cotton and bamboo fibers enhances the level of softness and gives superior quality.
They are super soft and comfy that you can also use them to dry off a baby's sensitive skin.
Naturally resistant to bacteria, allergies, mildew. Also, these towels are odor-free.
---
7
An amazingly looking antimicrobial bath towel with a floral pattern designed to brighten up your body and bathroom.
It has antimicrobial properties, protects your skin from bacteria, and kills the existing ones, further preventing their spread.
Made from 100% pure cotton and linen that enhances the soft touch and makes the towel feel great and super comfy.
The robust construction of the towel ensures that it lasts for a long.
---
8
Offers a great mix of bamboo and cotton in the proportion of 30:70, respectively. Plus, Bamboo and cotton are lightweight and odorless.
A set of 4 towels satisfies the need of the whole family along with having ultra-absorbent properties.
These towels are woven perfectly to endure and be a durable partner for a long time. They have extra strength and are ultra-soft.
After using, the amount of lint left on the body is minimal. Plus, it has bamboo, which means that they are resistant to mildew and bacteria.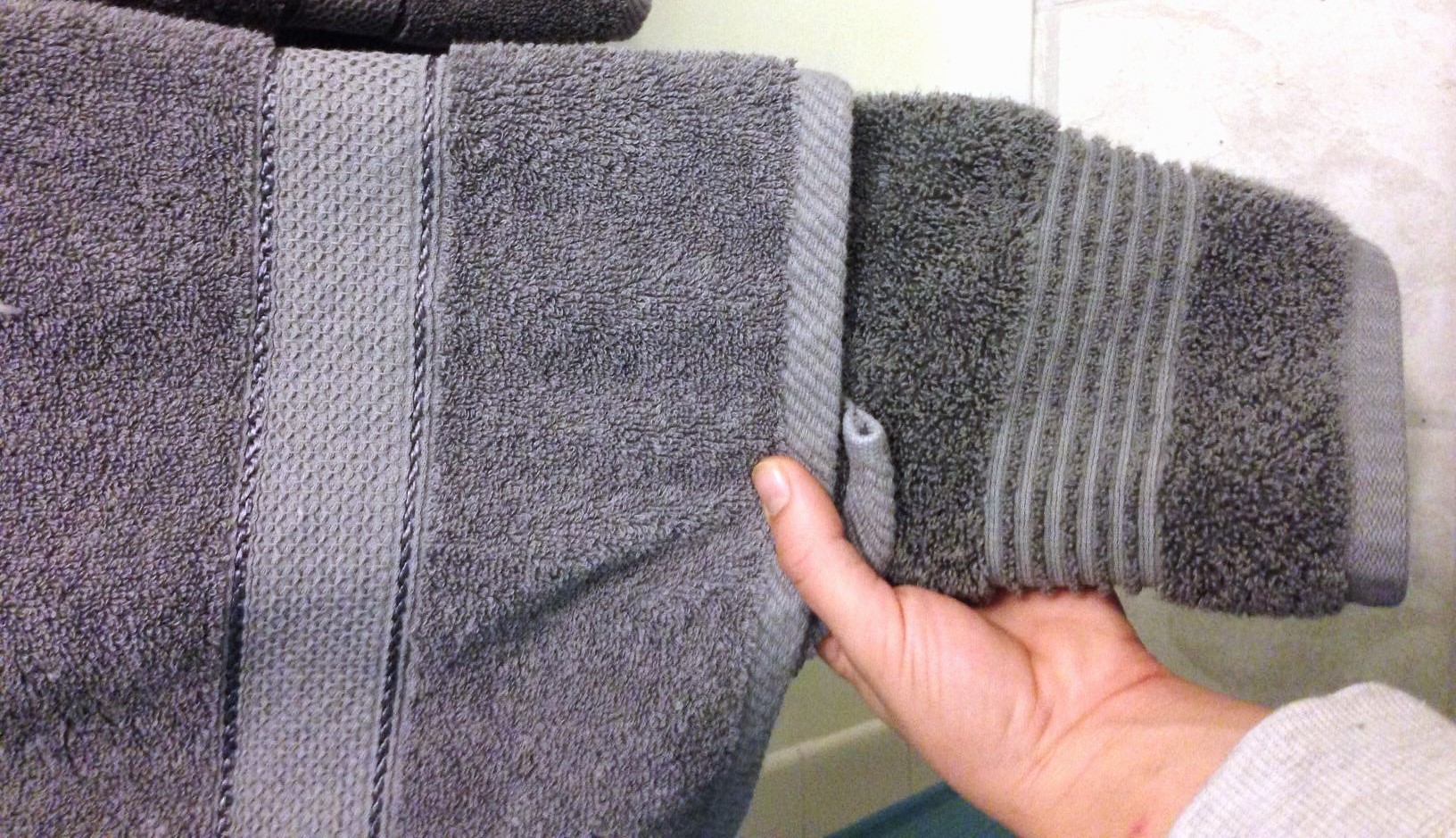 ---
9
Consider this Towels Beyond Turkish cotton set of towels to experience clean luxury after showering.
It comes in a 6-piece set, which will suffice all your bath towel needs at home.
The towel has a non-harmful odor control technology to ensure optimal freshness in the fabric.
Moreover, it has a plush feel with a durable build to provide long-lasting use over the years.
The towels will give an upgrade to the decor of your bathroom with their lux freshness.
---
Index Table: Top-Rated Antimicrobial Towels
---
---