Toilet paper is undoubtedly an essential part of everyone's life. And so each one of us needs to switch to the best toilet paper. By best, we mean that it has to be perfect in every way such that it doesn't harm the skin or damage the sewer systems.
So, we researched which one is the best and will be suitable for kids, adults, and aged people. There is a variety available in the market that distinguishes them on behalf of material, number of plies, number of sheets, etc. Anyone wanting to shop is likely to get confused, so here is a short guide for you.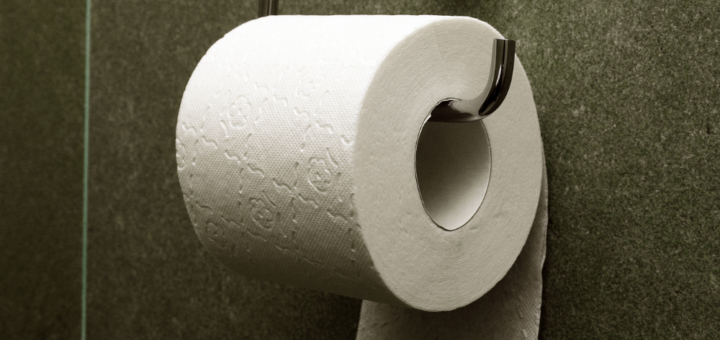 ---
Advantages of Using the Best Toilet Paper
Once you use the high-quality toilet paper, you will realize how soft and comfortable these are. In addition, there are some benefits to them.

Skin Friendly – The good quality roll will be friendly for the skin and not cause any irritation. Moreover, it will not stick to the skin or develop any rashes on sensitive skin.
Sustainably Sourced – All of these papers are sourced from sustainable forests managed and controlled by the environmental department.
Safe For Flushing – It is safe to flush these toilet papers as they do not choke the disposal systems, be it sewer or septic system.
Versatile – The best part is that you can use them for other purposes as well. For instance, they can be used in the kitchen for wiping the dust from furniture or soak access moisture from a surface.
---
What is the Best Toilet Paper Made of?
Usually, toilet papers are made of three items. Or you can also say that they are of three types, name

Virgin Wood Fiber – Virgin toilet paper is made from newly cut trees. These trees are chipped, pulped, bleached, and then converted into toilet paper rolls through the process.
Recycled Paper Pulp – The recycled toilet papers are made from used office paper or newspaper. They go through a process where the inks are removed, and the paper is bleached and dried to convert into rolls.
Bamboo – In this type, instead of the virgin trees and recycled pulp, this one is made of bamboo steaks. Also, this one is a more biodegradable ingredient than the other ones.
---
How to Buy the Best Toilet Paper
If you have made up your mind to switch to the best toilet paper. Here's what you must look into the product while buying it.

No Bleach – Bleached products are usually harsh on the skin and are likely to cause side effects and rashes. It's recommended that you avoid these.
2-3 Ply – 2-3 ply per toilet roll means it is thick enough to absorb water and clean thoroughly without leaving any lint behind.
Do Not Clog – Make sure that the paper doesn't clog your sewage system. If it does, it's going to be trouble for you.
Package Size – Also, do check whether the package size is of the ideal value. Do not buy a costly pack looking at the number of rolls.
---
Reviews: Best Toilet Paper
Being an essential part of our lives, one has to decide which one will be best for him and the house's disposal system. And so we have a few suggestions that are good for all. Moreover, note that every purchase made using the links on this page may earn us some profit. However, you will not be charged any extra.
---
1
Unlike some toilets papers, this one is super soft and doesn't rub against the skin causing irritation.
Moreover, it is available in a pack of four with 1,000 sheets per roll.
Also, these are sewer safe and can be flushed without worrying about it choking the pipeline.
These toilet papers are also septic safe.
Besides, they are sustainably sourced from responsibly managed forests.
This one has been made with high-quality material and is safe for RV or boat use.
---
2
This toilet paper from Quilted Northern is a premium bath tissue that delivers softness with 3 cushiony layers.
The paper is highly absorbing and doesn't stick to the skin after getting wet.
Moreover, it is embossed with a luxurious texture that provides utmost comfort and dryness.
Also, ultra-plush toilet paper is three times thicker more absorbing than claimed by other leading brands.
Not to mention they dissolve easily and are flushable and safe for standard septic and sewer systems
---
3
The Charmin toilet paper is a set of 24 rolls in a pack and each roll has 341 sheets.
Also, this one is a mega family roll and will last for a long time. Moreover, it is a strong 2-play roll that helps to clean better.
The paper's design has been inspired by a washcloth that gives a super clean finish and doesn't cause any rashes to the body.
Furthermore, it has a unique diamond weave texture that will leave you cleaner than flat textured toilet paper.
Moreover, 100% of the pulp used to make the toilet paper has been sourced from responsibly managed forests.
---
4
This thick and ultra-soft TP offers excellent softness with the strength required for a perfect cleanup.
Moreover, it doesn't leave any lint behind or cause any irritation to the skin.
Besides, each roll is at least four times longer than the regular ones and is suitable for sensitive skin.
Not to mention, it is PEFC certified and is made with pulp obtained from sustainably managed forests and controlled sources.
Each roll has nearly 176 sheets. It is good for households with septic systems as well.
---
5
With Angel soft toilet paper you have made a perfect choice and received a high quality paper at a pocket-friendly rate.
These rolls are a great buy as you will get nine long-lasting rolls in a pack with 425+ 2-ply sheets per roll.
Not to mention these are safe for flushing. They will not clog the sewer as well as the septic system.
The rolls are available in a scented set with the fragrance of lavender.
Each of the items is sustainably sourced.
---
6
The toilet paper from Caboo are made from sustainably grown sugarcane and bamboo.
Both of these grasses grow fast, hence these are not at all sourced, harming the environment like other traditional tree-based papers.
Moreover, these are 100% biodegradable and septic safe for all disposal systems, whether septic or sewer.
Made with a combination of sugarcane and bamboo, they are strong as well as ultra-soft tissue rolls.
The best feature of this is that they are hypoallergenic and paraben-free. The product didn't go through a bleaching process while manufacturing.
---
Index Table: Top-Rated Toilet Paper
---
---